About
The Minnesota Historical Society's volunteer and intern programs welcome people from all communities to engage in mission-related projects. Over 2,660 volunteers and interns contribute 53,400 hours hours annually. This diverse volunteer corps helps to achieve the MNHS mission — Using the Power of History to Transform Lives.
 Subscribe in a reader
Summer 2018 Interns Bring the Heat
By:
Rebekah Bjork
| October 19, 2018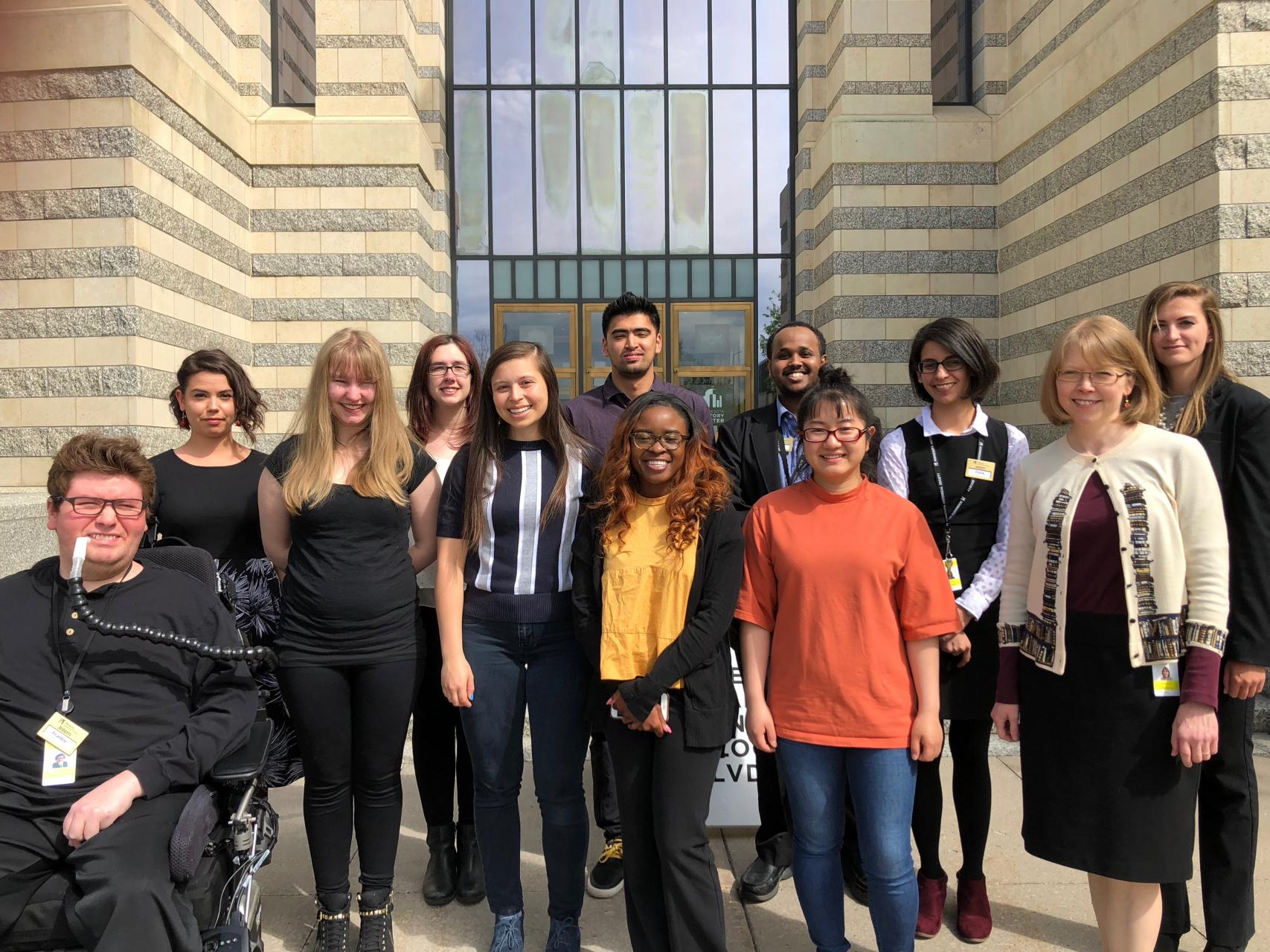 Summer 2018 Interns were busy all semester. 15 Interns worked throughout 10 departments across the Minnesota Historical Society (MNHS).
Curatorial Assistant intern, Suzie, worked on many incoming 3D acquisitions over the summer. She wrote a blog post on student protest signs that came in after Parkland (donated by former TAG member Andrew Sandfort). The blog will be published soon to the MNHS Collections Blog.
MNopedia intern, Elizabeth, made a significant contribution to MNopedia during her summer internship, writing four articles (one published, three in editorial) and fact checking one more. She joined the MNopedia team for two field trips in June - one to the LeDuc Historic Estate in Hastings and to the Hennepin History Museum and MIA. Elizabeth participated in the EPG Lightning Round Brown Bag and assisted with MNopedia outreach at two "Bands on the Boulevard" concerts in July.
Inclusion and Community Engagement intern, Jae, helped to develop a learning and development toolkit about "Participating in difficult conversations." He led a team of undergraduate researchers who developed the outline that will ultimately become the toolkit. The focus of this project was to instruct MNHS staff on how to have difficult conversations in a productive manner. Jae was integral to the completion of the project.
Thanks to all our Summer 2018 interns who made significant contributions to the work and mission of MNHS!

 
Submitted by Sondra Reierson, Linda Cameron, and Kyle Parsons