About
The Minnesota Historical Society's volunteer and intern programs welcome people from all communities to engage in mission-related projects. Over 2,660 volunteers and interns contribute 53,400 hours hours annually. This diverse volunteer corps helps to achieve the MNHS mission — Using the Power of History to Transform Lives.
 Subscribe in a reader
61 Schools and 4,854 Students
By:
Rebekah Bjork
| November 19, 2018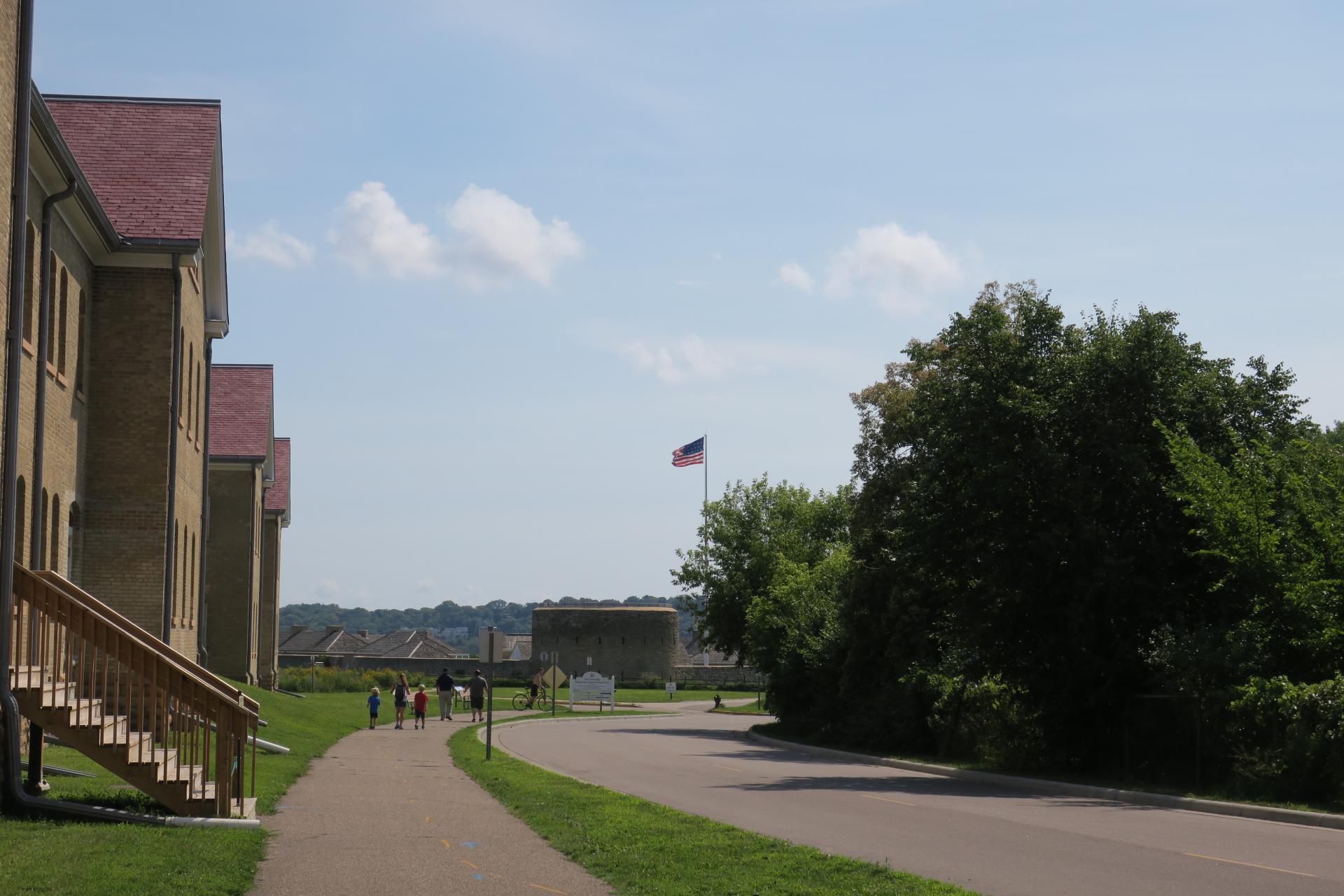 The start of the new school year means excitement and learning for students of all ages. This year, it also marked the start of a new volunteer opportunity at Historic Fort Snelling at Bdote. A team of 18 volunteered as Field Trip Facilitators.
Volunteers greeted and welcomed student groups, answered questions, provided a hands-on experience for students, helped extend the content of the fort by assimilating both general history about Fort Snelling and Bdote, and provided directional assistance and daily program information! Volunteer field trip facilitators served a total of 61 schools with 4,854 students and their 842 adults.
Staff supervisor, Tom Lalim, stated "We couldn't have done the program without the help of our volunteers this fall. They did such a great job of directing people and answering visitors questions, were an integral part of our team, and ensured that our students and teachers had a wonderful experience. I'm so grateful to the volunteers for how flexible they were since we were trying out our new school tour program this year."