About
The Minnesota Historical Society's volunteer and intern programs welcome people from all communities to engage in mission-related projects. Over 2,660 volunteers and interns contribute 53,400 hours hours annually. This diverse volunteer corps helps to achieve the MNHS mission — Using the Power of History to Transform Lives.
 Subscribe in a reader
362 Days a Year
By:
Rebekah Bjork
| January 17, 2019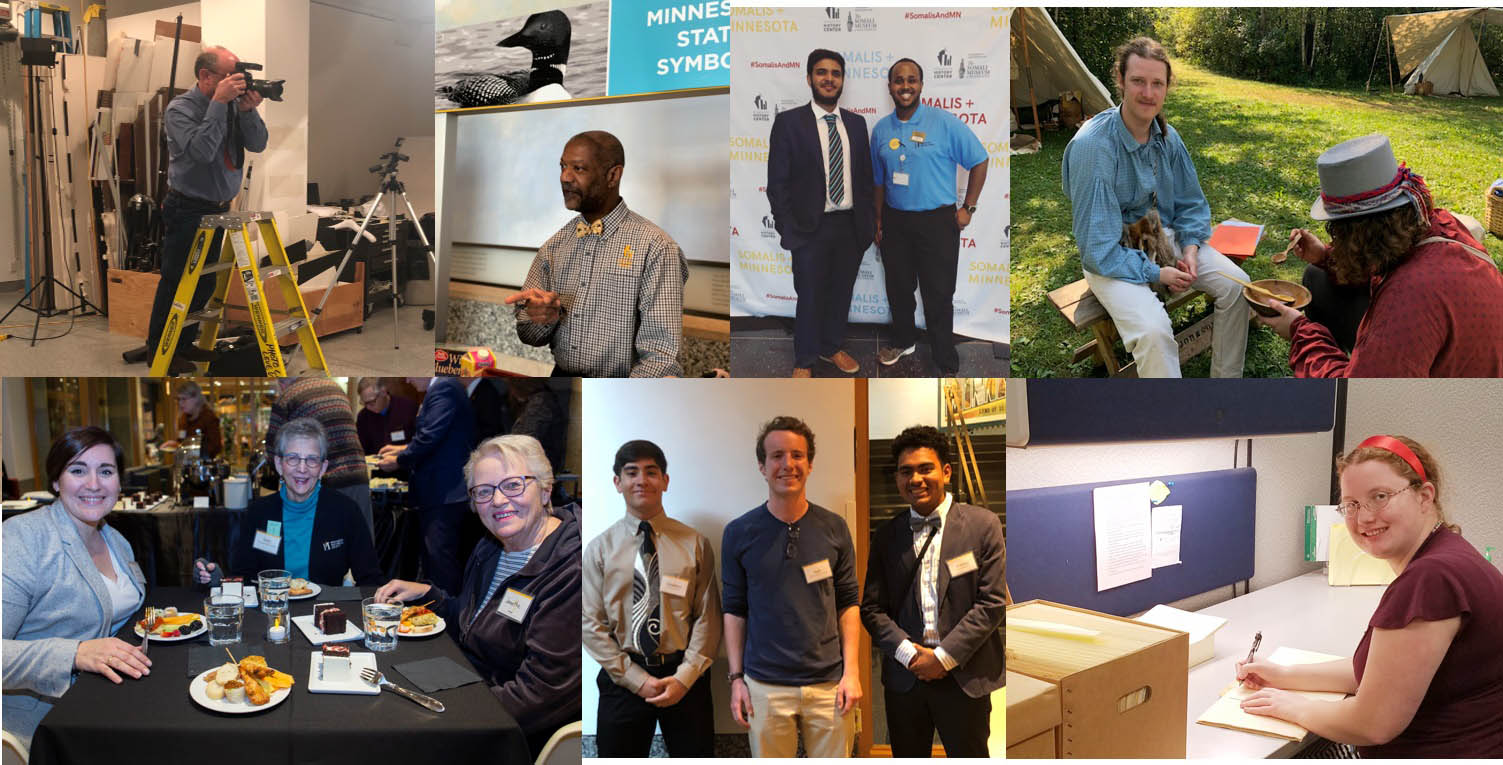 The passion and energy of MNHS volunteers and interns is like no other, and they consistently do their best work to accomplish and support the mission of MNHS. In the last year, volunteers and interns contributed 53,400 hours to the work of MNHS. MNHS volunteers contribute their time and talents 362 days a year, typically only taking off three major holidays: Thanksgiving, Christmas, and Easter.
In the last year, Minnesota Historical Society volunteers and interns surpassed an incredible milestone of 1 million hours since 1992. During that time, some volunteers have even served more than 25 years!
At the Volunteer & Intern Recognition Event in November 2018, volunteers and interns were recognized for their work, talents, and years of service. Volunteers and interns filled the 3M Auditorium to hear Phyllis Goff, Immediate Past President of the Executive Council, and Kent Whitworth, Director & Chief Executive Officer, speak.
Afterwards, volunteers and interns were able to enjoy the company of one another, as well as MNHS staff and members of the MNHS Executive Leadership Team and MNHS employees through Collections Tours, a discussion about the upcoming exhibit First Avenue, led by MNHS staff member Erin Cole, and a social hour.
Thanks to all who made this a successful event, and thanks to MNHS volunteers and interns for your contributions, commitments, and efforts to live out the mission and values of MNHS.