About
The Minnesota Historical Society's volunteer and intern programs welcome people from all communities to engage in mission-related projects. Over 2,660 volunteers and interns contribute 53,400 hours hours annually. This diverse volunteer corps helps to achieve the MNHS mission — Using the Power of History to Transform Lives.
 Subscribe in a reader
Our Volunteers are Stars
By:
Rebekah Bjork
| April 19, 2019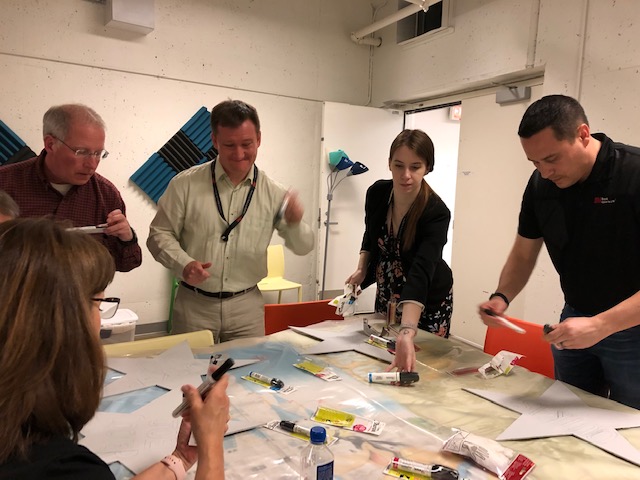 Earlier last week, a group of 3M employees from their Native American network volunteered their time for MNHS. They put together 2,000 bandolier bags in just 30 minutes! These bags will be mailed out to teachers across the country.
They also painted lettering on 70 stars that will be used for the First Avenue Exhibit opening. The Women's Organization of MNHS finished painting the stars yesterday! One of our long-time volunteers, Skip, cut and whitewashed the stars himself.
Thank you, 3M employees and Skip!