About
The Minnesota Historical Society's volunteer and intern programs welcome people from all communities to engage in mission-related projects. Over 2,660 volunteers and interns contribute 53,400 hours hours annually. This diverse volunteer corps helps to achieve the MNHS mission — Using the Power of History to Transform Lives.
 Subscribe in a reader
Exploring Family Genealogy
By:
Rebekah Bjork
| September 6, 2019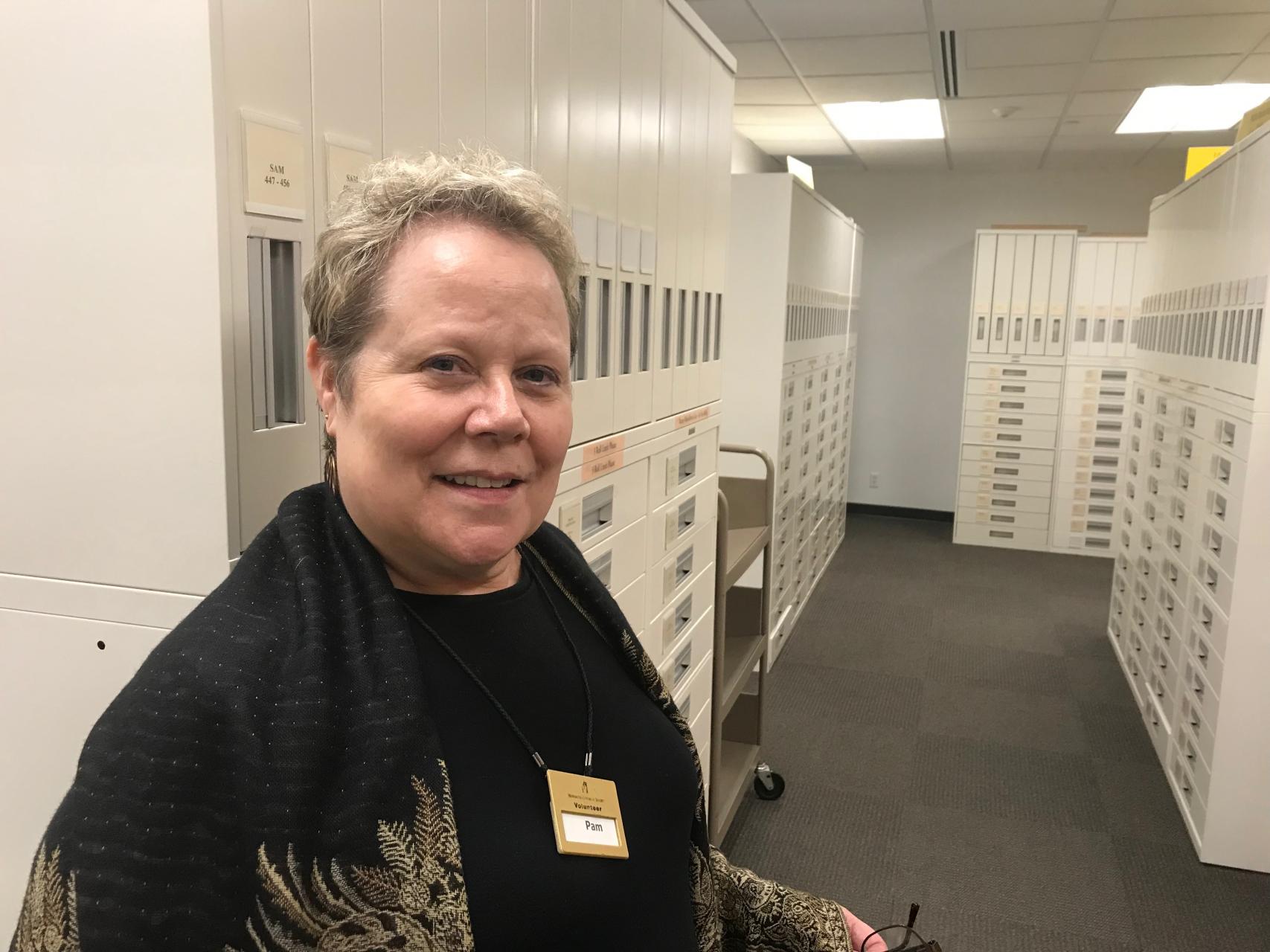 Pam is a volunteer at the Gale Family Library at the Minnesota History Center working in the Hubbs Microfilm Room. To date, Pam has contributed 6 years of service and reached more than 1,000 volunteer service hours. 
As someone who used to work in family history, volunteering at MNHS allowed Pam to continue what she loves to do, research and helping others explore family genealogy. Recently, Pam helped a library patron find a newspaper article about her biological mother. This individual was separated from her parents at a young age and came to the Gale Family Library hoping to find more information about her family.
Every week when Pam comes in to volunteer, she is able to help patrons discover new information. Sharing the excitement of finding new information with patrons makes Pam happy. She also enjoys helping patrons think out of the box and directing them to new resources. Pam finds it rewarding to help individuals explore genealogy and discover new information, that is why she continues to volunteer with MNHS.
Thank you, Pam, for your dedication to MNHS as a volunteer!