About
The Minnesota Historical Society's volunteer and intern programs welcome people from all communities to engage in mission-related projects. Over 2,660 volunteers and interns contribute 53,400 hours hours annually. This diverse volunteer corps helps to achieve the MNHS mission — Using the Power of History to Transform Lives.
 Subscribe in a reader
Learning the Backstory
By:
Rebekah Bjork
| December 2, 2019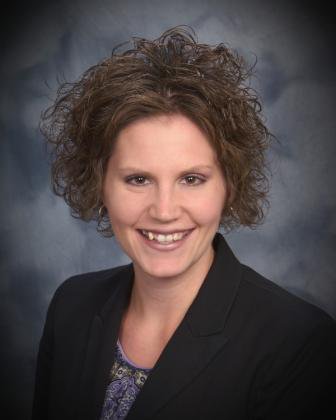 For the past several months, volunteer Teri has been sharing her expertise in marketing and data analysis. She drafted a project to identify a plan for the digitization and promotion of archival collections that will facilitate increased access by a broader set of users. Data from Google Analytics and stakeholder interviews have generated some excellent information about who uses library & archives collections and how they are going about their research journey. "Teri has been absolutely amazing to work with, and I'm thrilled that her passion for history led her to share her skills with MNHS," said staff Wendy Guerra.
Below is a transcript of an interview with Teri about her work.
What are some reasons you started volunteering at the Minnesota Historical Society?
My love of history, especially cultural history.  
Understanding people's backstory is important to me. Everyone has a journey to who they are today. At work or socially I love to know an individual's journey to where they are today, what they have experienced and learned and do! To me it is as delicious as cake to not only hear others tell their stories but to also see their faces and to be part of their journey. I've learned so much by just asking.  
And because history is so valuable and because of these two things listed above I felt it was important for me to contribute to preserving history and making it accessible to others. 
Why have you continued to volunteer at MNHS? 
The support is awesome! The volunteer staff and my project supervisor Wendy are always available to answer questions and provide guidance.
Feeling appreciated! From their demonstrated encouragement and support I know the entire staff values volunteers.
The flexibility to fit my schedule. As a full-time professional and mom of two young kids, having the ability to coordinate a schedule that works is incredibly helpful. 
​What have you enjoyed most about your volunteer position?
Learning about how history is preserved and the future of making history accessible. 
Meeting new people through my work on this project I have met several great people who are as excited about history as I am. As they talk, share their insights and stories only makes me more excited to know them and to volunteer. 
The opportunity to leverage my marketing skills in a whole new way! As a marketer by day in business, having the opportunity to leverage these skills for MNHS encourages me to think differently, which is refreshing! 
Submitted by staff Wendy Guerra and volunteer Teri