About
The Minnesota Historical Society's volunteer and intern programs welcome people from all communities to engage in mission-related projects. Over 2,660 volunteers and interns contribute 53,400 hours hours annually. This diverse volunteer corps helps to achieve the MNHS mission — Using the Power of History to Transform Lives.
 Subscribe in a reader
MNHS Historic Sites Volunteers
By:
Rebekah Bjork
| April 21, 2020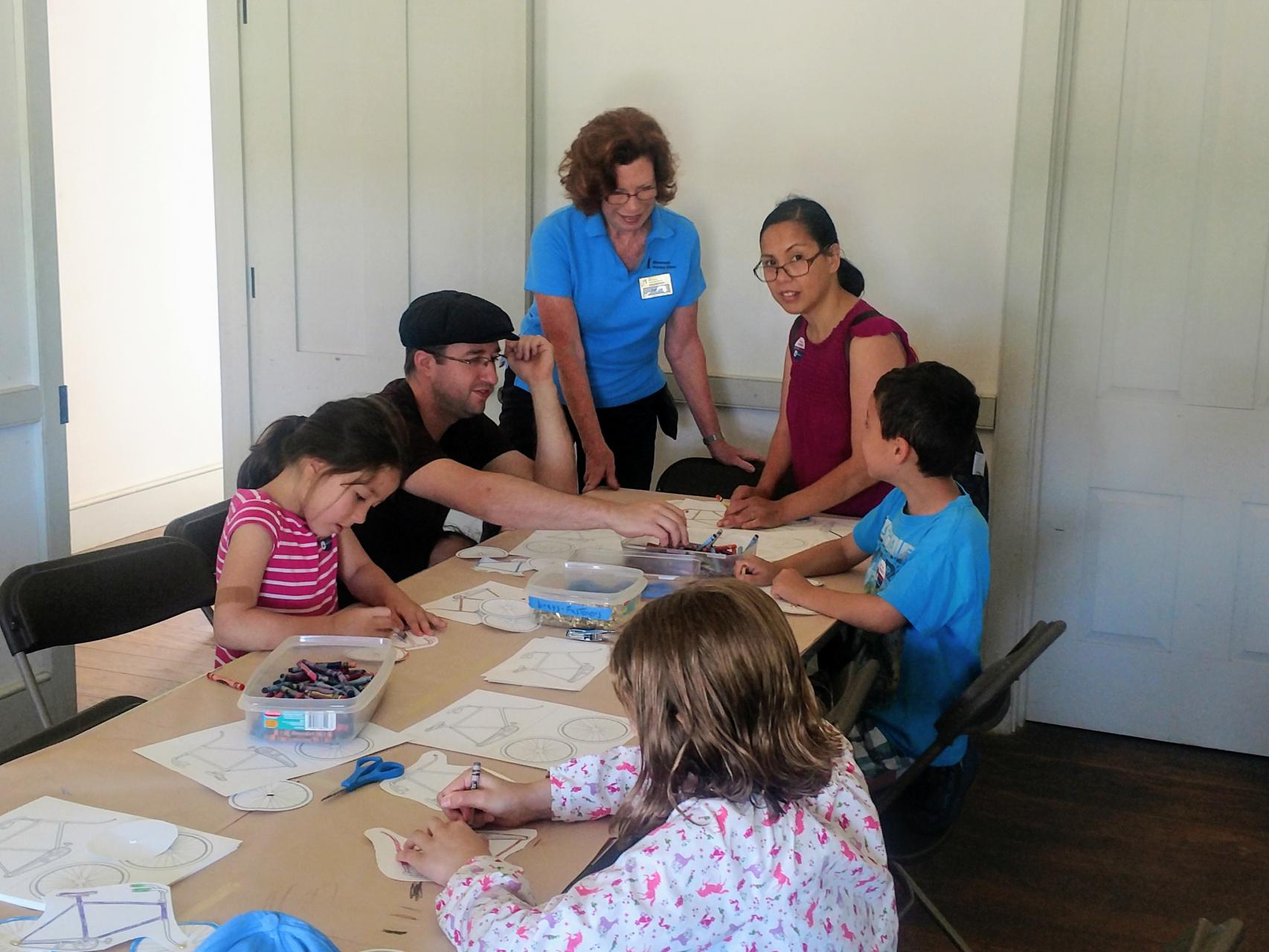 Many MNHS historic sites utilize volunteers and interns skills and talents for various projects and events. Volunteers can be found at the Alexander Ramsey House, Forest History Center, Forestville, Fort Snelling, James J. Hill House, the History Center, Jeffers, Lindbergh, Mill City Museum, Mille Lacs, North West Company Fur Post, the Oliver Kelley Farm, and Split Rock Lighthouse!
A new volunteer position was created for field trip facilitators at Historic Fort Snelling. This group of 31 volunteers contributed nearly 800 hours, served more than 300 schools, and interacted with 18,409 students during the 2018–2019 school year.
At the Oliver Kelley Farm, a fabulous group of volunteers helped in the kitchen, worked as school program greeters and visitor services specialists. They also helped guests around the site as golf cart drivers and helped with office projects.
Volunteers assisted with special events at North West Fur Post greeting guests and helping with children's activities.
Volunteers helped with the Ramsey Holiday program by playing the piano and greeting guests.
Volunteers at Mill City Museum helped organize school tour groups, assisted staff in the baking lab, engaged students in the gallery and greeted guests at special events.
A volunteer at Mille Lacs used his lunch hour to lead tour groups during the summer months.
Historic Fort Snelling Fifes and Drums gave 11 musical performances during the Independence Day Celebration at Historic Fort Snelling.
Thank you to all the wonderful volunteers and interns who contribute their time and talents to MNHS historic sites!