About
The Minnesota Historical Society's volunteer and intern programs welcome people from all communities to engage in mission-related projects. Over 2,660 volunteers and interns contribute 53,400 hours hours annually. This diverse volunteer corps helps to achieve the MNHS mission — Using the Power of History to Transform Lives.
 Subscribe in a reader
MNHS Internship Programs
By:
Rebekah Bjork
| April 24, 2020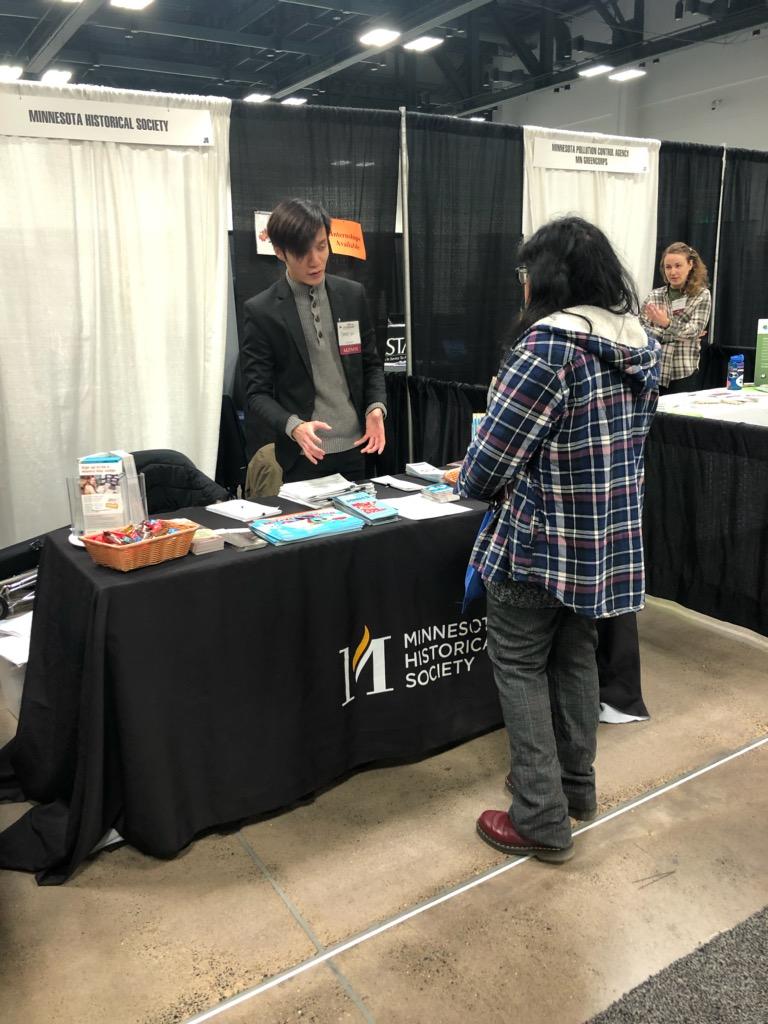 Multiple programs host interns from across the Minnesota Historical Society (MNHS). The Fellows, Heritage Studies, College, and High School Intern Programs work in conjunction with one another through the Department of Inclusion & Community engagement (DICE) and Volunteers & Interns. Our goal is to develop future leaders and critical thinkers for cultural organizations by exposing students of all majors to museum and library environments. 
Last year 136 interns contributed 17,000 hours. Students from any discipline interested in gaining professional experience in a public museum environment have a unique opportunity to work directly with museum professionals. They participate in structured opportunities to learn more about the work of MNHS through the seminar activities. Students will be able to engage with employees from across the institution and develop a network of museum professionals.
Interns worked on these projects in FY2019:
Three archaeology interns completed an inventory of artifacts from the Lower Sioux Agency and cataloged a Woodland Period artifact collection from Bemidji State University.
A DICE intern created a "call to action" lesson plan and recruitment for the Nia and Creating Revolutionary Education through Cultura y Empode de Jovenes (culture and empowerment of youth) (CRECER) youth intern programs.
A social media intern worked with staff to create a weekly live video feature on MNHS's Facebook page to share primary sources with teachers. His contribution helped double engagement on the MNHS page and greatly improved our organic impressions on Twitter.
A web design intern participated in the development of an API (Application Programming Interface) for multiple databases of historic record. The intern also coached staff on programming techniques, coordinated deployment, and created an interactive attendance data dashboard for historic sites.
Two design interns learned about marketing, illustration, graphic design, web design, and the print process. These skills helped them create multiple portfolio-worthy design and illustration projects.
Heritage studies and public history interns created the exhibit Owning Up: Racism and Housing in Minneapolis, which explores the history of racial housing discrimination in Minneapolis through the stories of three black families. The exhibit demonstrates the lasting effects of structural discrimination.