About
The Minnesota Historical Society's volunteer and intern programs welcome people from all communities to engage in mission-related projects. Over 2,660 volunteers and interns contribute 53,400 hours hours annually. This diverse volunteer corps helps to achieve the MNHS mission — Using the Power of History to Transform Lives.
 Subscribe in a reader
MNHS Volunteer Program
By:
Rebekah Bjork
| April 20, 2020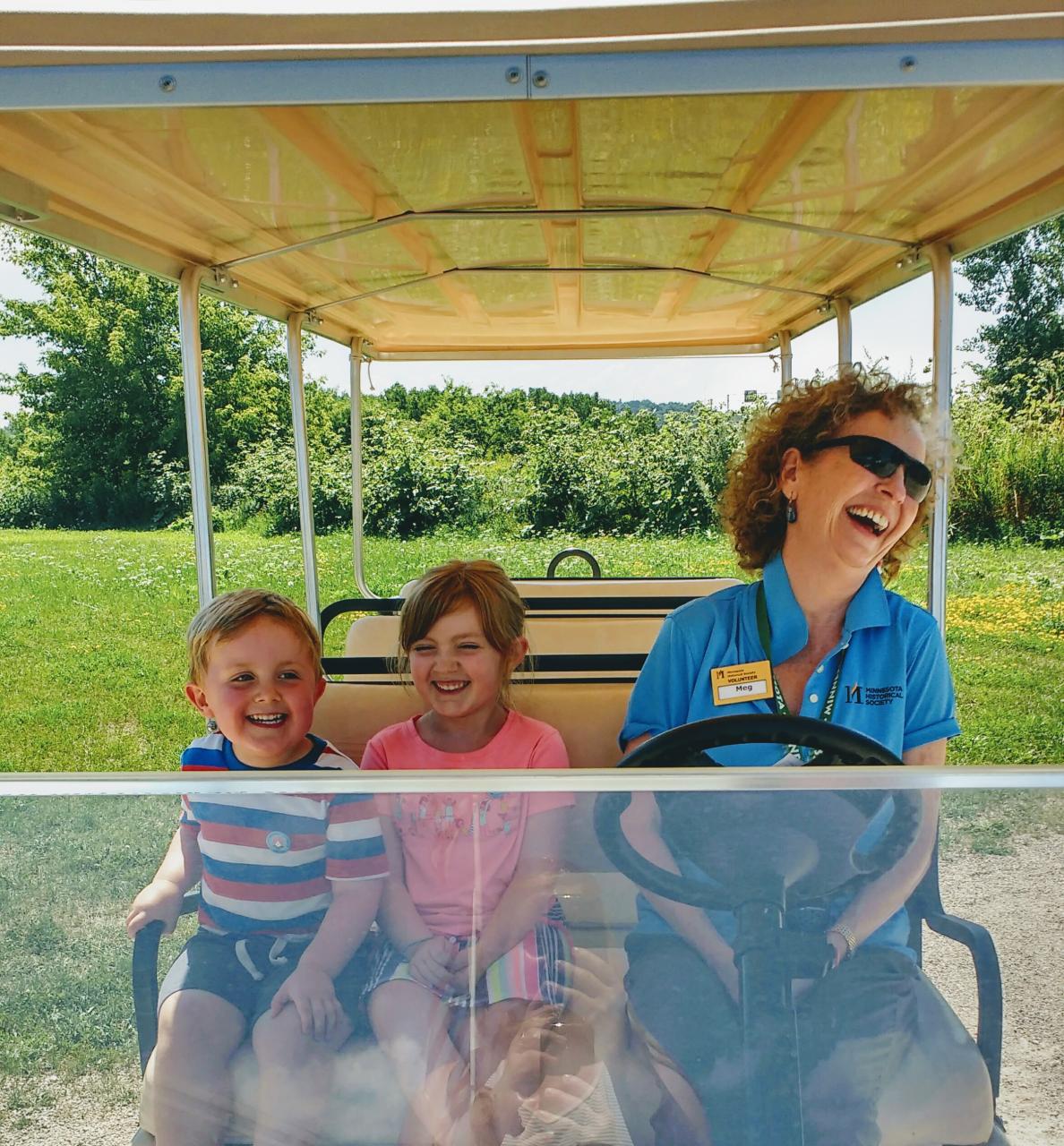 Volunteers are essential to the Minnesota Historical Society. MNHS has more than 2,050 volunteers who help support MNHS and its goals. Last year, our volunteers contributed a combined total of 39,332 hours in 32 programs and departments across the organization. 
But, who are our volunteers? Our volunteers are from a variety of ages and backgrounds. They are well-educated people; over 91% have obtained additional education after high school, with 40% having graduate or professional degrees. Below is just a small sample of their fields of study:​​
Anthropology
Archaeology
Architecture
Aviation Safety
Biology 
Business       
Chemistry                        
Cinema & Media Culture                 
Communications        
Computer Science  
Conservation & Restoration                                             
Design & Apparel Studies 
Digital Media Arts & Marketing 
Economics                     
Education
Engineering      
English
Finance                                                          
Fisheries & Animal Science 
Folklore                               
Food Science                    
Geography                             
German                                     
Global Studies & Chinese 
Graphic Arts                 
Guidance Counselor                     
Historical Administration    
History                                                     
Humanities                                       
Information Technology                 
Intercultural Studies 
Journalism                   
Latin American Studies                  
Law Enforcement             
Library Science             
Linguistics                       
Mathematics                       
Medicine                           
Music                                            
Nursing                                                         
Painting                                 
Philosophy                        
Photography                              
Physics                                                     
Political Science                                
Psychology                                            
Public Affairs                                                         
Religion                                  
Secretarial                                   
Social Sciences                                                      
Soil Science                                                                  ​                                      
Tool & Die Making       
Thank you, volunteers, for making the work you do at MNHS a huge success.