About
The Minnesota Historical Society's volunteer and intern programs welcome people from all communities to engage in mission-related projects. Over 2,660 volunteers and interns contribute 53,400 hours hours annually. This diverse volunteer corps helps to achieve the MNHS mission — Using the Power of History to Transform Lives.
 Subscribe in a reader
Recognizing Volunteers
By:
Rebekah Bjork
| December 1, 2017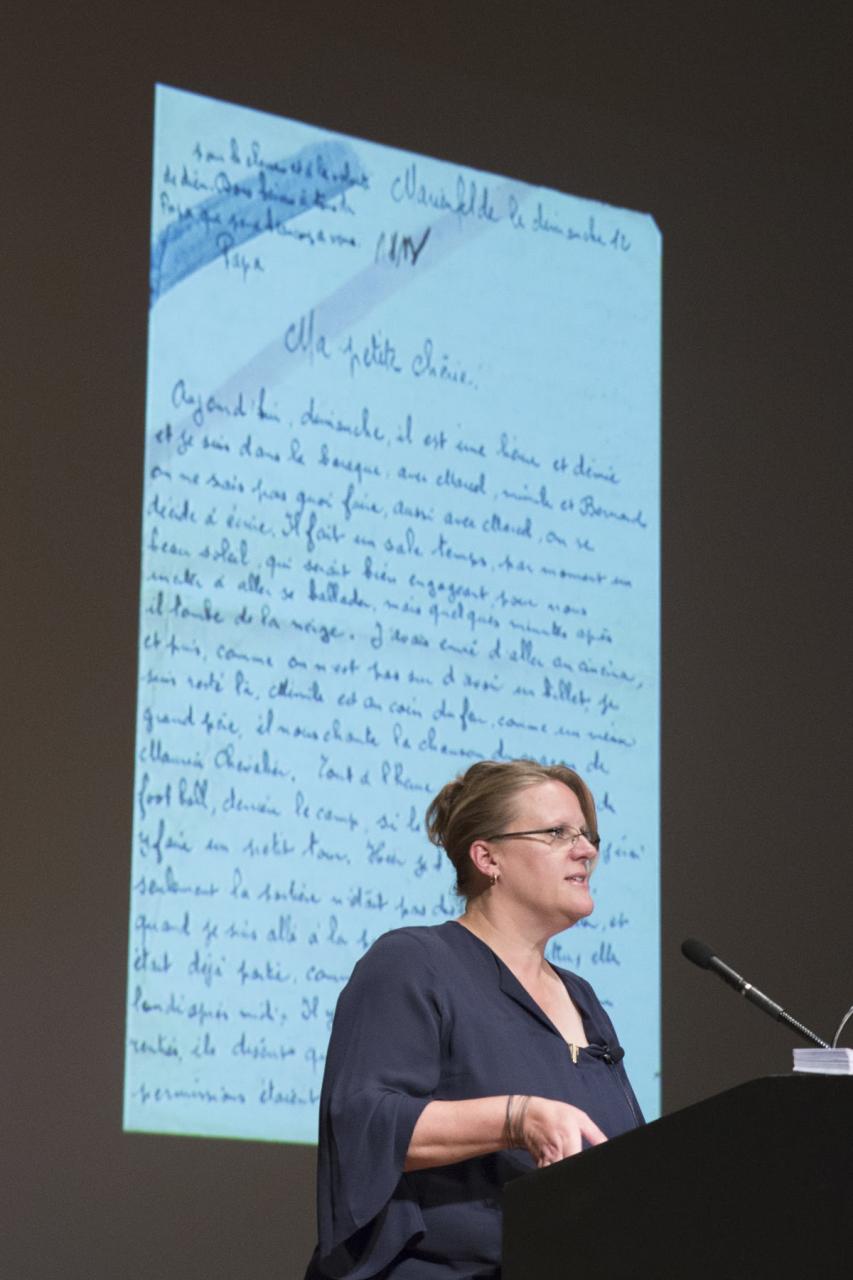 Minnesota Historical Society volunteers and interns contribute thousands of hours, a plethora of talents and skills, and unlimited amounts of knowledge.
In efforts to show appreciation for MNHS volunteers and interns, Volunteers & Intern Services hosted a Volunteer Recognition Event in October. We were fortunate enough to have author and Minnesota native, Carolyn Porter, in attendance to discuss her book Marcel's Letters, and hold a Q&A session and a book signing.
Volunteers and interns filled the 3M Auditorium to hear Carolyn speak about her book. Discussion was lively and showed the vast variety of interests and knowledge of the MNHS volunteer and intern base. Afterwards, volunteers and interns were able to enjoy the company of one another, as well as members of the MNHS Executive Leadership Team and MNHS employees.
Thanks to all who made this a successful event, and thanks to MNHS volunteers and interns for your contributions, commitments, and efforts to live out the mission and values of MNHS.