About
The Minnesota Historical Society's volunteer and intern programs welcome people from all communities to engage in mission-related projects. Over 2,660 volunteers and interns contribute 53,400 hours hours annually. This diverse volunteer corps helps to achieve the MNHS mission — Using the Power of History to Transform Lives.
 Subscribe in a reader
Capturing the Holiday Season
By:
Rebekah Bjork
| March 2, 2018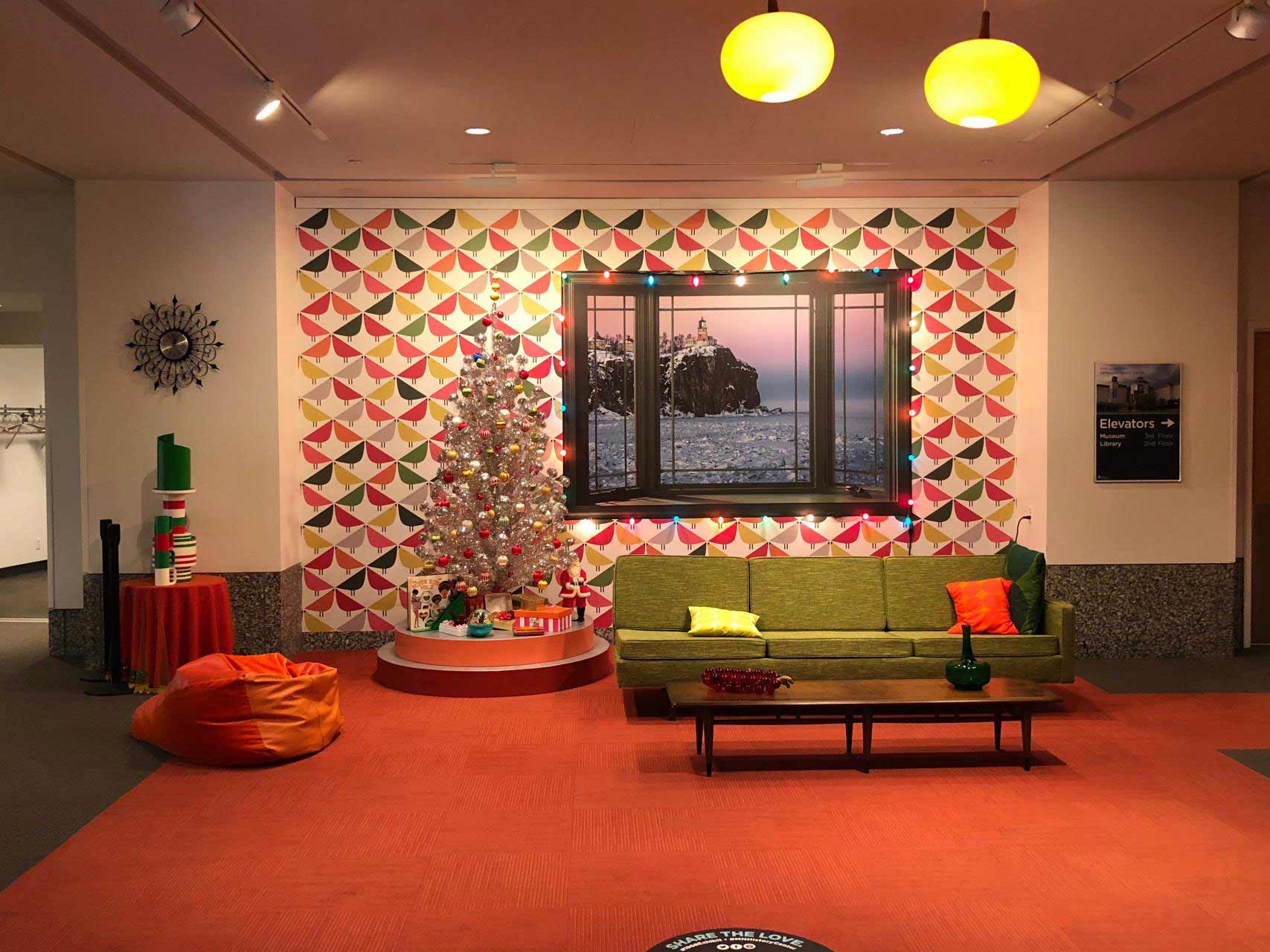 This holiday season was busy at the Minnesota History Center with a holiday-themed photo booth opportunity. Volunteers helped visitors check-out photo booth props, as well as take pictures with the visitors' phones or cameras. Volunteers also helped promote for the 1968 Exhibit by encouraging people to post pictures on their social media pages using hashtags: #1968Exhibit or #MNHistoryCenter.
A group of 10 volunteers assisted with this event by helping more than 60 hours from November-January. Most shifts, the volunteers averaged 30-40 visitors who asked for photos, and some days more than 100 visitors stopped by!
Thanks to our wonderful volunteers who helped capture memories for Minnesota History Center visitors this holiday season!