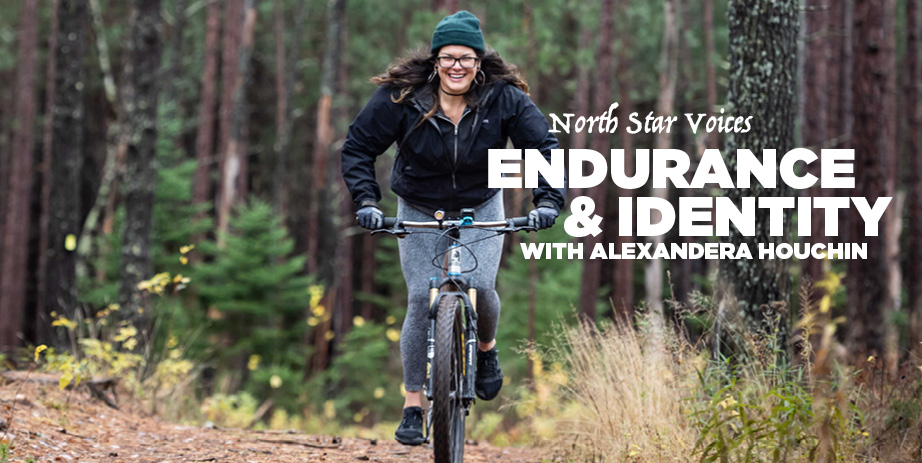 North Star Voices
Endurance and Identity
345 W. Kellogg Blvd.
St. Paul, MN 55102
United States
About This Event
It has taken some time for Alexandera Houchin to weave layers of her identity together. First and foremost, Alexandera is an Ojibwe woman. She's also a farmer, an artist, a mechanic, a cyclist and a person who cares deeply about her community on the Fond Du Lac reservation near Cloquet, Minnesota. She has won numerous cross-country national bike tours including becoming the first woman to win the Tour Divide, which is the country's most grueling, off-pavement, self-supported cycling race that straddles the continental divide.
Join Alexandera as she discusses her hopes to increase representation of Indigenous people in all spaces, including in parks and on trails everywhere. You'll hear her share her story as an unexpected athlete, her drive for shattering barriers and becoming a young biking champion.
Event Type:
Lectures & Talks

Native American
Questions? Contact us.
651-259-3000