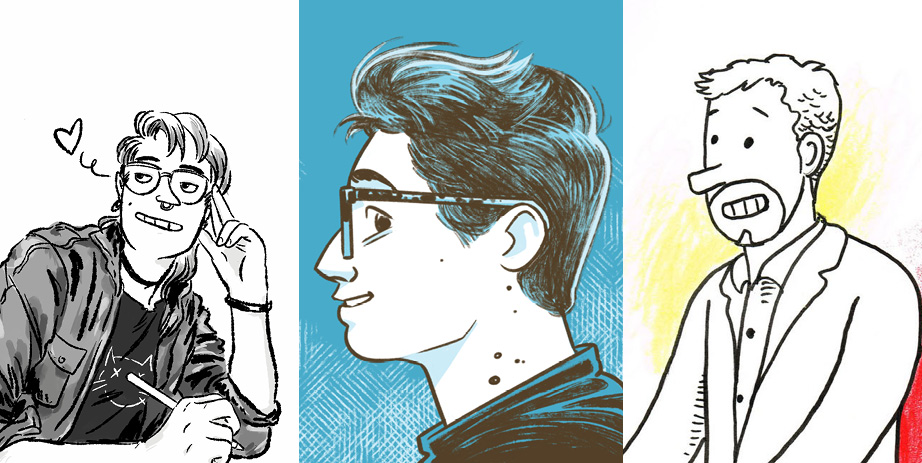 State of Comics: Queering Comics in MN
345 W. Kellogg Blvd.
St. Paul, MN 55102
United States
Cost
Free with site admission.
About This Event
Join Twin Cities comic artists Rob Kirby, Blue Delliquanti, and Archie Bongiovanni for a lively discussion about the state of Queer comics in Minnesota today. Hear them speak about their work and what makes comic art a great medium for expressing the many stories and experiences of LGBTQ+ life today.
Rob Kirby has been drawing and publishing comics since 1991. He is the creator of the new graphic memoir Marry Me a Little and the comic strip Curbside, which ran in dozens of LGBTQ & alternative papers in the US and Canada from 1992 to 2008. He has also created and edited many anthologies over the years, including the queerboy comics zine Boy Trouble, the Ignatz Award-winning QU33R, and The Shirley Jackson Project: Comics Inspired by her Life and Work.
Blue Delliquanti is a comic artist and writer based in Minneapolis. Blue is the creator of the Prism Award-winning science fiction comic O Human Star, the graphic novel Across a Field of Starlight, and co-creator of the graphic novels Meal (with Soleil Ho) and The 'Stan (with David Axe and Kevin Knodell), among others. They teach comics courses at the Minneapolis College of Art and Design.
Archie Bongiovanni is a cartoonist and illustrator living in Minneapolis. Their graphic novel—A Quick And Easy Guide To They/Them Pronouns—was a Publishers Weekly Favorite Read, a Chicago Public Library Best Book Of The Year, and one of YALSA's Great Graphic Novels For Teens. They are also the creator of the new graphic novel Mimosa, the serialized comic Grease Bats, and author of The Stonewall Riots: Making a Stand for LGBTQ Rights in the History Comics series.
Cost
Free with site admission.
Questions? Contact us.
651-259-3000