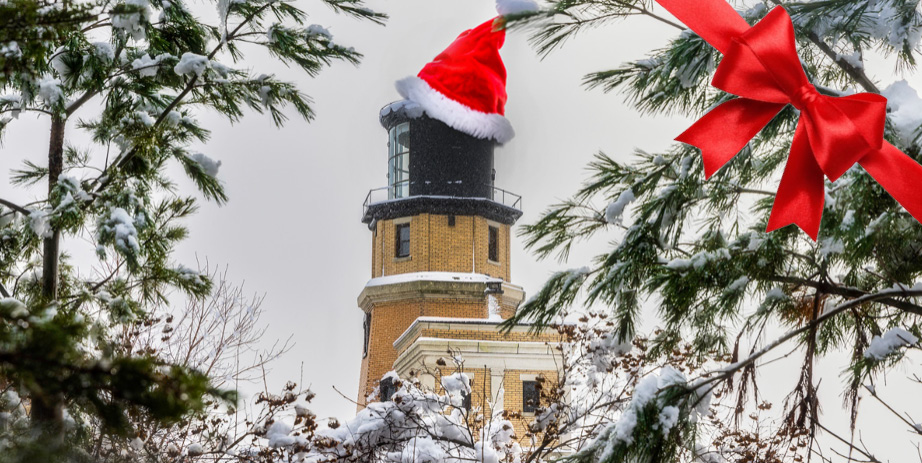 Santa at the Lighthouse
3713 Split Rock Lighthouse Rd.
Two Harbors, MN 55616
United States
Cost
Regular site admission / Free with donation
About This Event
Have you ever wanted an epic backdrop for your family photos with Santa Claus? Do you like donating to a worthy cause? On December 9 and 16, you can do both. With an item donation, you can get your photo taken with Santa against the backdrop of a wintry Split Rock Lighthouse. On both days, children ages 5-17 will be free. Adults can get in free if they bring an item to donate. All items donated are going to CareFee Assisted Living in Silver Bay or the Silver Bay Veterans Home.
You can bring your own camera, or we will capture the moment with a polaroid that you can take home!
Giving Guide for Silver Bay Vets Home:
Candy, disposable razors (3-blade), combs/brushes, toothbrushes, denture cleaner and adhesive, band-aids, men's aftershave (alcohol-free), lotion, shaving cream, nail files and clippers, toothbrush, body wash/shampoo/conditioner, deodorant/anti-perspirant, mouthwash (alcohol-free), gift card (McDonalds, Visa, Subway, Culvers), pajama sets and comfy pants (large), long-sleeve t-shirts (all sizes), sweatpants and shirts (large)
Gift Giving Guide for CareFree Assisted Living:
Candy (no nuts or hard candy), cookies. puff corn, cheese puffs, single serve drink mixes, jigsaw puzzles (no more than 500 piece), large print puzzle books, pens, markers, coloring books, crayons, throw blankets for men and women, lap blankets for men and women, slippers, slipper socks with grippers, socks for men and women, toiletries (deodorant, lotion, toothbrushes, toothpaste, etc.), nail polish, emery boards, brushes, combs, lip balm, small cans of pop, boxes of all-occasion greeting cards for the residents to mail to family.
Cost
Regular site admission / Free with donation
Additional Dates
Questions? Contact us.
218-226-6372