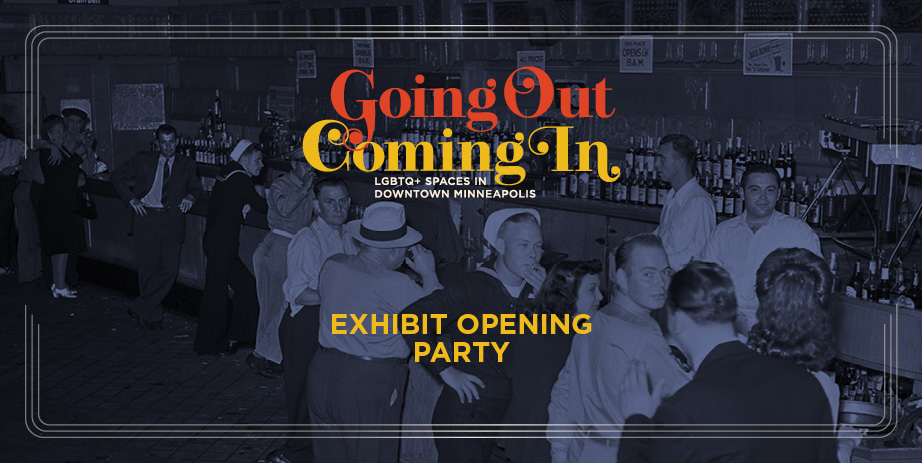 "Going Out, Coming In" Exhibit Opening Party
704 South 2nd St.
Minneapolis, MN 55401
United States
About This Event
Celebrate the opening of Going Out, Coming In: LGBTQ+ Spaces in Downtown Minneapolis. The exhibit details queer resistance, love, and identity formation amid the evolution of downtown through the 20th century.
The exhibit features sites where queer people found or created community while addressing the systemic challenges of legal and extralegal discrimination, urban renewal, and HIV/AIDS. It is part of an ongoing partnership between Twin Cities Pride and the Minnesota Historical Society (MNHS). It is inspired by the Twin Cities LGBTQ+ History Tours developed by TC Pride and MNHS in 2022.
A cash bar will be available and free appetizers. Musical experience will be curated by DJ Michel.Be. The event and exhibit will be located in the museum's central Mill Commons, and the exhibit is free and open to the public during regular museum hours through October 8, 2023. The opening event is free but please register.
Additional Dates
Questions? Contact us.
612-341-7555