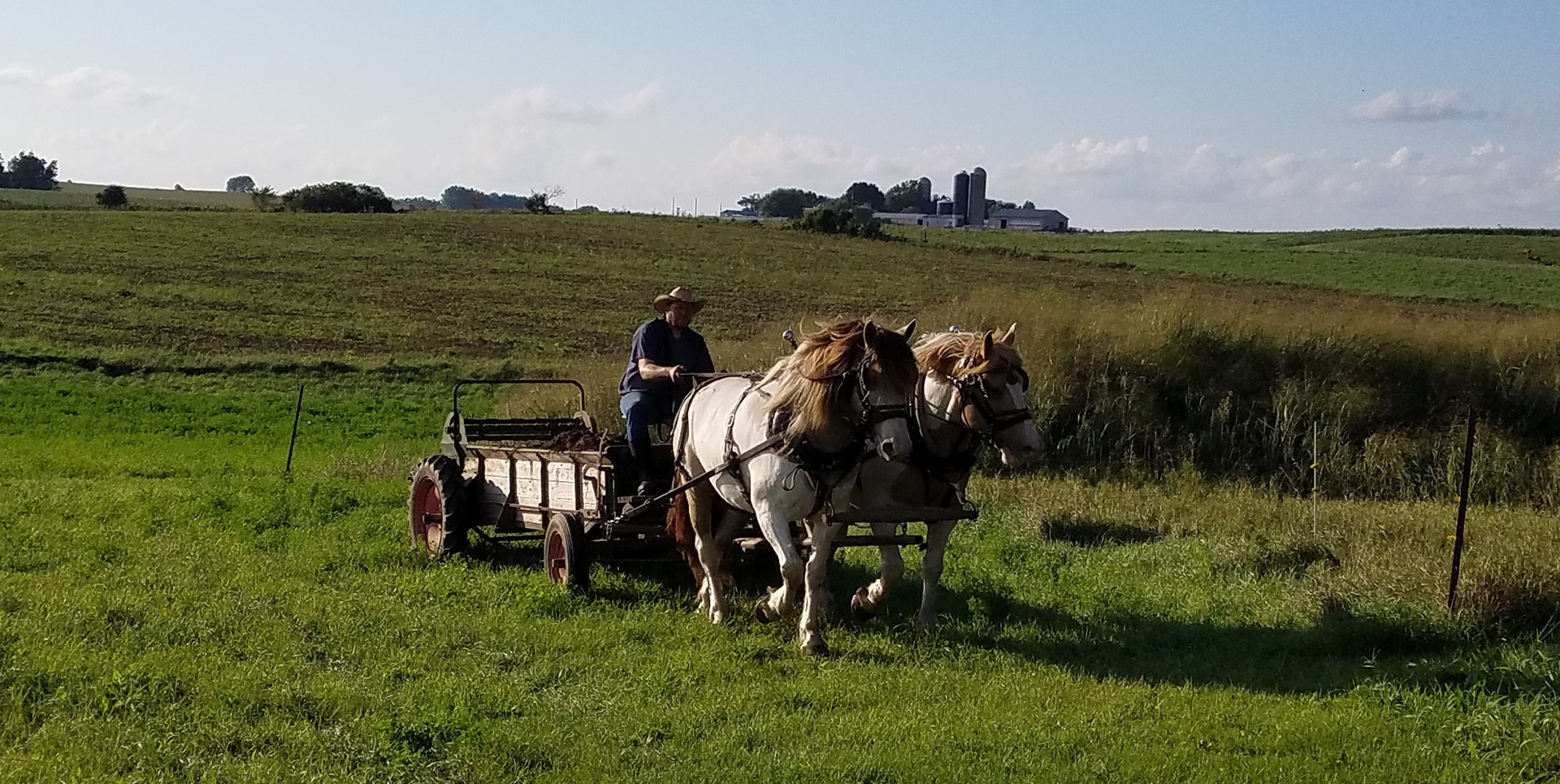 Draft Horse Harnessing Demonstration and Wagon Ride
21899 County Road 118
Preston, MN 55965
United States
Cost
About This Event
CANCELLED
Have you ever wondered what it took to get a team of draft horses ready to work in the field or to head to town?
Check in at the visitor center and then head down to the big yellow barn at Historic Forestville and join John Hill and the draft horse team, Suzie Q and Pumpkin of Doubletree Carriage Company for a draft horse harnessing demonstration, then climb into the wagon and take your seat to experience transportation of the 1800s.
John will talk about various modes of mid-1800s transportation while you enjoy the wide open spaces and fresh, spring prairie grasses – you may even spot a flower or two.
Bring your questions and have an enjoyable ride!
Cost
Additional Dates
Questions? Contact us.
507-765-2785