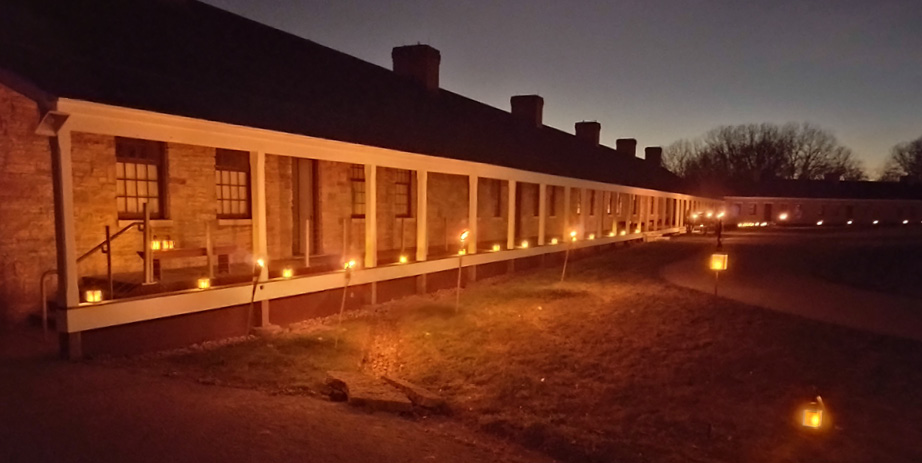 Fort by Firelight: Last Boat In, Last Boat Out
200 Tower Ave
Saint Paul, MN 55111
United States
About This Event
It's October 1820s and the last boat of the year has arrived. Some will be leaving and some will just be arriving with a long winter ahead and no boat back until the following spring...
Experience a rare opportunity to see Historic Fort Snelling at night and hear the stories of historic people as they arrived or departed the post. Program tickets are available every 15 minutes, starting at 6:00 pm. The last tour starts at 8:00 pm.
Enjoy music around the bonfire before or after the program. Wear comfortable walking shoes. Recommended for ages 12 and over. Note: visitors need to check in 30 minutes prior to their scheduled program time.
Questions? Contact us.
612-726-1171