Minnesota Digital Newspaper Program
In 2007, 2009, 2011, 2015, 2017, 2019, and 2022 the Minnesota Historical Society received two-year grants from the National Endowment for the Humanities (NEH) to participate in the National Digital Newspaper Program (NDNP), contributing digitized newspapers from the Minnesota Historical Society collection. This program is a partnership between the NEH and the Library of Congress to build a national digital resource of newspapers published between 1690 and 1963. The material is full-text searchable and accessible through Chronicling America: Historic American Newspapers, a website developed and hosted by the Library of Congress.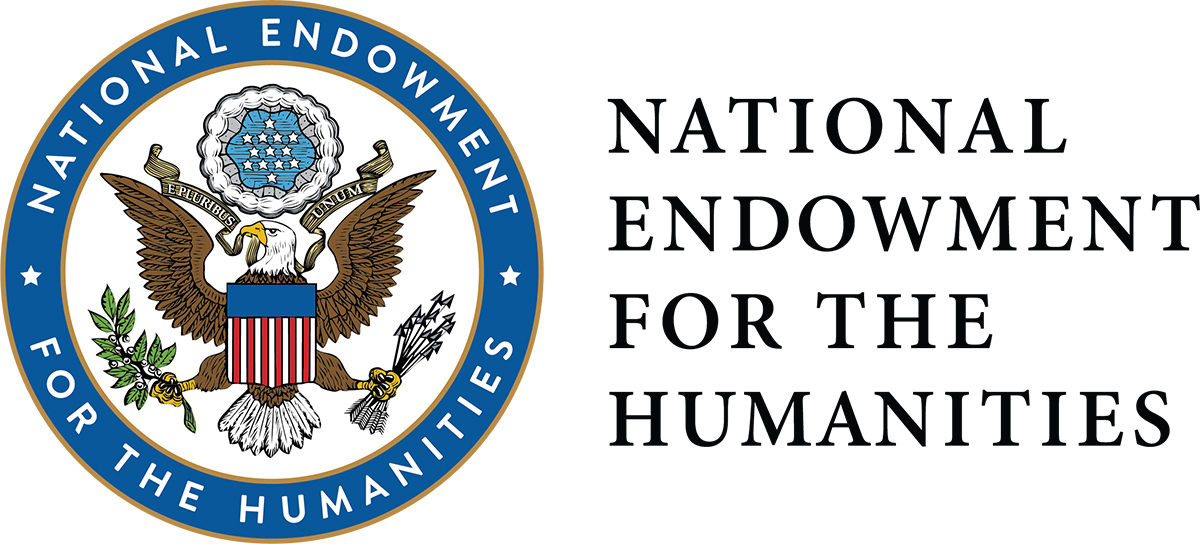 Now Available on Chronicling America
The following Minnesota titles are available on Chronicling America.
Askov
Austin
Bemidji
Duluth
Ely
Fergus Falls
Fertile
Grand Marais
Little Falls
Mankato
Minneapolis
Minneota
Morris
New Ulm
New York Mills
Nininger
Princeton
Red Lake
Red Wing
Redwood Falls
St. Cloud
St. Paul
Sauk Centre
Sauk Rapids
Stillwater
Virginia
Wadena
Warren
White Earth
Willmar
Winona
Katolik (Winona, Minn.) - 1893-1894
Wiarus (Winona, Minn.) - 1886-1893​
Wiarus (Winona, Minn.) - 1895-1919
Worthington
To search newspaper content go to Search Newspaper Pages - Chronicling America.
2007-2009 NDNP Grant
During the 2007-2009 cycle, the Society followed criteria set by the Library of Congress to digitize and submit 100,000 pages of Minnesota newspapers published between 1880 and 1910 to the Chronicling America website. The following titles were selected by the Society and its Advisory Board:
The Saint Paul Globe (including earlier titles: Daily Globe and St. Paul Daily Globe) - 1880-1905
The Minneapolis Journal - 1901-1903
2009-2011 NDNP Grant
In 2009, the Society was awarded another two-year grant from the NEH to continue its participation in the NDNP. For the 2009-2011 cycle, the date span for digitization expands to 1860-1922. Minnesota newspaper titles selected for this phase include:
Ojibwe Newspapers:
The Progress (White Earth)
The Tomahawk (White Earth)
Red Lake News (Red Lake)
African American Newspaper from St. Paul:
City Newspapers:
The Bemidji Pioneer, Daily Pioneer, and The Bemidji Daily Pioneer
The New Ulm Weekly Review and The New Ulm Review
The Princeton Union
The Warren Sheaf
Daily Globe, 1878-1879 *completes published run of the Globe newspaper
The Minneapolis Journal, 1904-1906
2011-2013 NDNP Grant
For the 2011-13 grant cycle, the Society focused on digitizing weekly newspapers from geographically diverse regions of Minnesota. The titles selected for this phase include:
St. Cloud Visiter [sic]
St. Cloud Democrat
St. Cloud Journal
Red Wing Sentinel
Goodhue Volunteer (Red Wing)
Grange Advance (Red Wing)
Willmar Tribune
Western Advance (Worthington)
The Worthington Advance
The Worthington Daily Advance
Labor World (Duluth)
Cook County Herald and Cook County News-Herald (Grand Marais)
The Virginia Enterprise
Little Falls Transcript and Little Falls Weekly Transcript
Little Falls Herald
The Northern Pacific Farmer (Wadena)
Mower County Transcript (Austin)
Minnesota Staats-Zeitung (St. Paul)
Der Nordstern (St. Cloud)
Der Fortschritt (New Ulm)
2015-2017 NDNP Grant
For the 2015-2017 grant cycle, the Society focused on digitizing ethnic and non-English language newspapers from Minnesota's immigrant communities. The titles selected for this phase include:
Czech
Minnesotske noviny (St. Paul, Minn.), 1904-1914
Dakota
Dakota tawaxitku kin, or The Dakota friend (St. Paul, Minn.), 1850-1852
Danish
St. Paul tidende (St. Paul, Minn.), 1903-1922
English
The Northwestern standard (Minneapolis, Minn.), 1885-1886
The Irish standard (Minneapolis, Minn.), 1886-1920 (Red Wing)
Finnish
Uusi kotimaa (New York Mills, Minn.), 1906-1922
French
Echo de l'ouest (Minneapolis, Minn.), 1885-1922
German
New Ulm Post (New Ulm, Minn.), 1914-1922
Der Nordstern (St. Cloud, Minn.), 1876-1877, 1910-1922
Icelandic
Vinland (Minneota, Minn.), 1902-1908
Norwegian
Arbeidsmanden (Fertile, Minn.), 1900-1901
Rodhuggeren (Fergus Falls, Minn.), 1893-1898
Fergus Falls ugeblad (Fergus Falls, Minn.), 1886-1922
Minneapolis tidende (Minneapolis, Minn.), 1914-1922
Polish
Wiarus (1886) (Winona, Minn.), 1886-1893
Katolik (Winona, Minn.), 1893-1895
Wiarus (1895) (Winona, Minn.) 1895-1919
Slovenian
Narodni vestnik, or the National herald (Duluth, Minn.), 1911-1914
Swedish
Allarm (Minneapolis, Minn.), 1915-1918
Minnesota posten (Red Wing, Minn.), 1857-1858
Minnesota stats tidning (1877) (Minneapolis, Minn.), 1877-1882
Skaffaren (1878) (St. Paul; Red Wing, Minn.), 1878-1882
Skaffaren och Minnesota stats tidning (St. Paul; Minneapolils, Minn.), 1882-1885
Skaffaren (1885) (St. Paul; Minneapolis, Minn.), 1885-1895
Minnesota stats tidning (1895) (St. Paul; Minneapolis, Minn.), 1895-1903
2017-2019 NDNP Grant
For the 2017-2019 grant cycle, the Society focused on digitizing from an expanded time period, pursuing "Other Voices" from distinctive individuals and communities, and expanded geographic coverage. The titles selected for this phase include:
Askov American (Askov, Minn.)
The Redwood Gazette (Redwood Falls, Minn.)
The Prison Mirror (Stillwater, Minn.)
The Mirror (Stillwater, Minn.)
Sauk Rapids Frontierman (Sauk Rapids, Minn.)
The New Era (Sauk Rapids, Minn.)
The Emigrant Aid Journal of Minnesota (Nininger City, Minn. Territory)
The Anti-Monopolist (Saint Paul, Minn.)
The Representative (St. Paul, Minn.)
The Great West (St. Paul, Minn.)
Backbone (St. Paul, Minn. ; Minneapolis, Minn.)
The Public Weal (Minneapolis, Minn.)
Felt raabet (Minneapolis, Minn.)
The Minnesotian (St. Paul, Minn. Territory)
The Weekly Minnesotian (St. Paul, Minn. Territory )
Saint Paul weekly Minnesotian (St. Paul, Minn.)
Weekly Minnesotian and times (St. Paul, Minn.)
St. Paul Weekly Minnesotian (St. Paul, Minn.)
The Minnesota Pioneer (St. Paul, Minn. Territory)
The Daily Minnesota Pioneer (St. Paul, Minn.)
The Weekly Pioneer and Democrat (St. Paul, Minn. Territory)
Minnesota Weekly Times (St. Paul, Minn.)
The Twin City Star (Minneapolis, Minn.)
The Appeal (Saint Paul, Minn. ; Minneapolis, Minn. ; Chicago, Ill.)
The Northwestern Bulletin (St. Paul, Minn. ; Minneapolis, Minn.)
The Northwestern Bulletin-Appeal (St. Paul, Minn. ; Minneapolis, Minn.)
The St. Paul Echo (St. Paul ; Minneapolis, Minn.)
The Tomahawk (White Earth, Becker County, Minn.)
Voice of the Knights of the Ku Klux Klan (Minneapolis, Minn.)
The Call of the North (St. Paul, Minn.)
The Minnesota Fiery Cross (St. Paul, Minn.)
The Duluth Rip-Saw (Duluth, Minn.)
The Saturday Press (Minneapolis, Minn.)
American Jewish World (St. Paul, Minn. ; Minneapolis, Minn.)
The Catholic Bulletin (St. Paul, Minn.)
Der Wanderer (St. Paul, Minn.)
Stevens County Reporter (Morris, Minn.)
Stevens County Tribune (Morris, Minn.)
Morris Tribune (Morris, Minn.)
The Sun (Morris, Minn.)
2019-2022 NDNP Grant
For the 2019-2021 grant cycle (extended to 2022), the Society focused on digitizing to further expand on themes of diverse communities; immigration; broad geographic and regional coverage; strong editorial voices and "other voices"; and expanding content in the period 1923-1963. The titles selected for this phase include:
Askov American (Askov, Minn.) - 1923-1943
The Chippeway Herald (White Earth, Minn.) - 1902-1909
The Ely Miner (Ely, Minn.) - 1895-1943
The Mankato Free Press (Mankato, Minn.) - 1879-1923
Minneapolis Spokesman (Minneapolis, Minn.) - 1934-1963
Die Minnesota deutsche Zeitung (St. Paul, Minn.) - 1857-1858
Der Nordstern (St. Cloud, Minn.) - 1885-1909
The Sauk Centre Herald (Sauk Center, Minn.) - 1886-1941
St. Paul Recorder (St. Paul, Minn.) - 1934-1963
Twin-City Herald (Minneapolis, Minn.) - 1927-1940
Project Documents
Websites
Contact
For more information regarding the project, contact: newspapers@mnhs.org