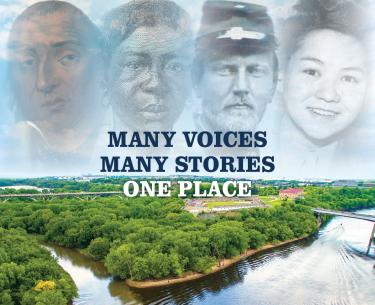 Many Voices, Many Stories, One Place
Experience the converging histories of Historic Fort Snelling located at Bdote in this new immersive exhibit told through real people's perspectives at one of the most pivotal sites in Minnesota history.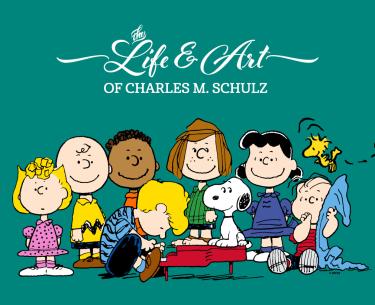 The Life & Art of Charles M. Schulz
Explore Charles Schulz's personal history and his role as the inspiration and artistic talent behind Peanuts and its beloved cast of characters. Exhibit now on view at the Minnesota History Center.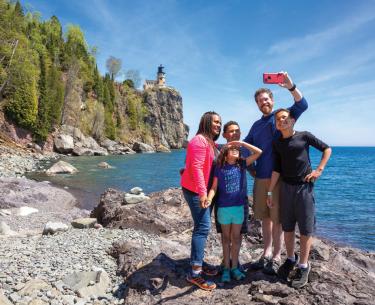 Visit any or all of MNHS's 26 historic locations and see our state, or your hometown, in a whole new light.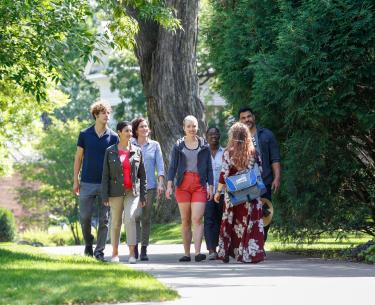 Discover the history that makes Minnesota unique with tours from MNHS.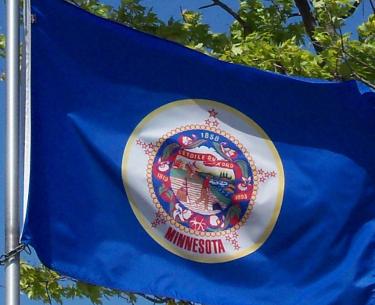 State Emblems Redesign Commission
As outlined in state statute, MNHS is providing administrative support for the State Emblems Redesign Commission, created to develop and adopt a new design for the official state seal and a new design for the official state flag.
Welcome to the Minnesota Historical Society
History shapes, inspires, and informs the present. We strive to bring forward, share, and preserve the diverse histories that make up Minnesota's complex past. Experience Minnesota history through our network of historic sites, museums, and exhibitions, our extensive collections and research, and our thought-provoking educational programming. Join us! Cultivate your curiosity and experience powerful engagements with history today.
Image

Image

Image

Image

Image

Image

Image

Image
Explore
Collections, stories, and more
Image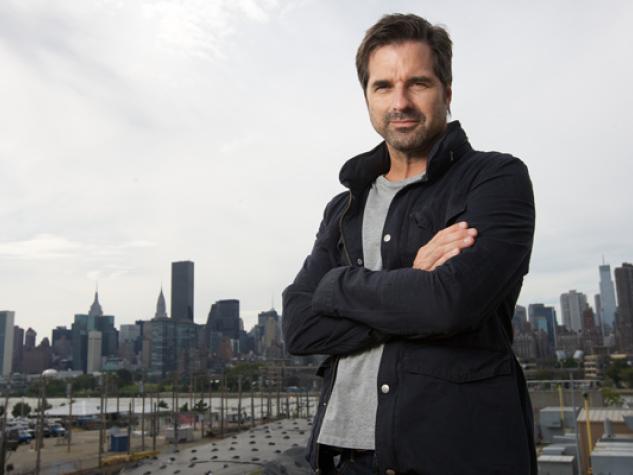 19th Annual Legacy Celebration
Have you ever contemplated leaving a legacy gift to MNHS? 
Join us on October 2 for a virtual celebration featuring Keynote by National History Day board member and Travel Channel host, Don Wildman and learn more. Space is limited.
Image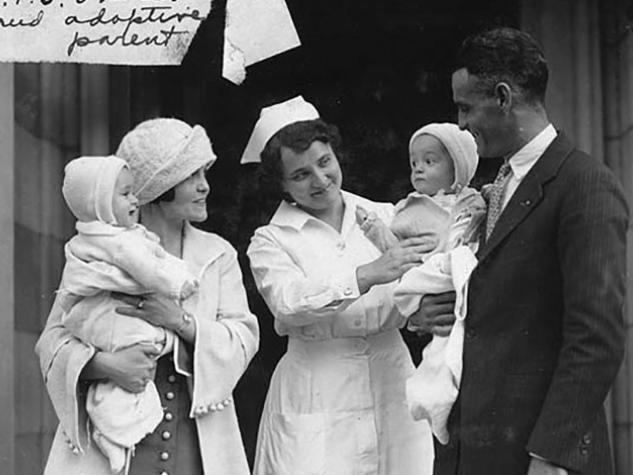 Use our online resources and the Gale Family Library to research your past and understand the life we share today. Search our extensive database of birth and death certificates and the State Archives. 
Image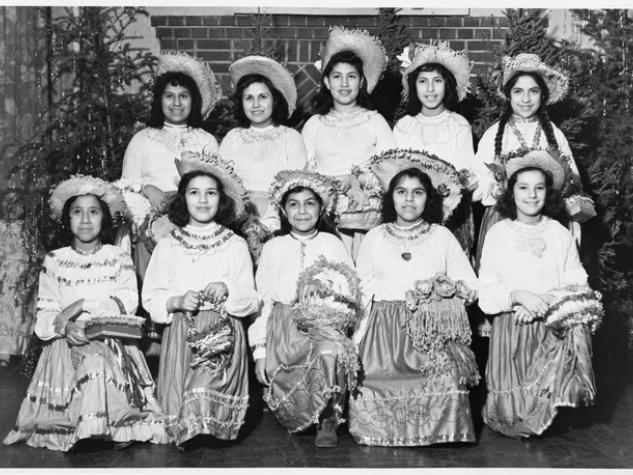 Minnesotanos: Latino Journeys in Minnesota
Since the early 1900s, Latinos have been a productive and essential part of Minnesota. Most of the earliest Minnesotanos were migrant farm workers from Mexico or Texas and faced obstacles to first-class citizenship that are still being addressed.
Image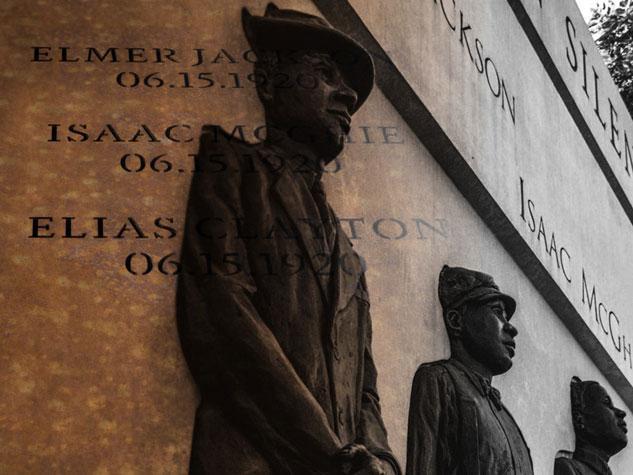 Lynching is widely believed to be something that happened only in the South. But on June 15, 1920, three African Americans, Elias Clayton, Elmer Jackson, and Isaac McGhie, were lynched in Duluth, Minnesota.
Image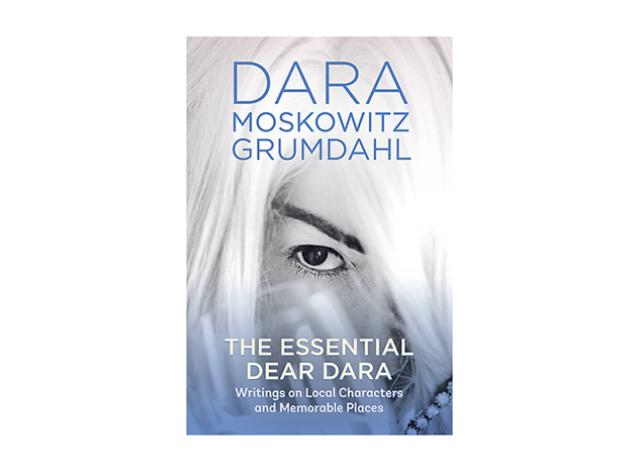 For 25 years, Dara Moskowitz Grumdahl has been a fixture of Twin Cities life, telling the stories of our people, places, and (sometimes delicious) things. If journalism is the first draft of history, what Dara does—reported features and essays—are more like the first draft of culture.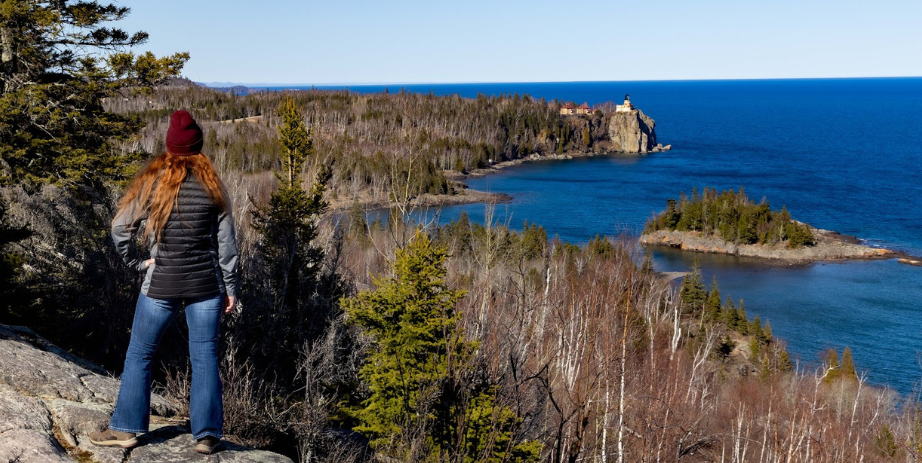 September 23, 2023, 8:30 - 11am
Split Rock Lighthouse, Two Harbors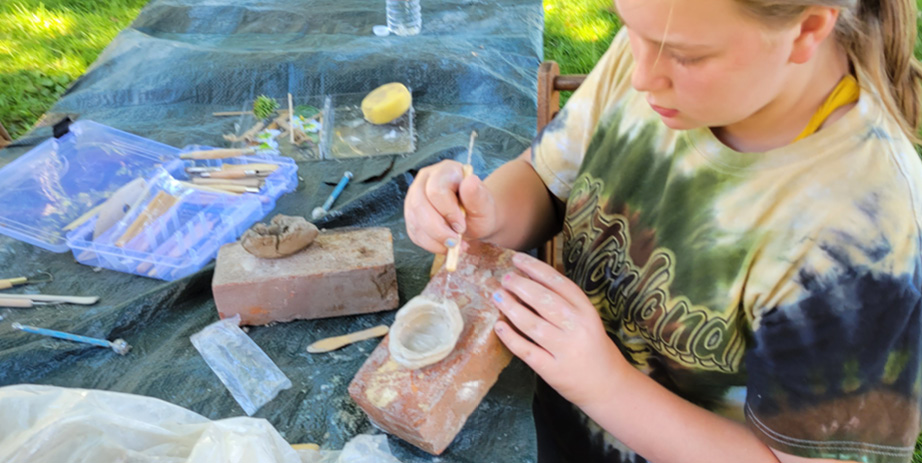 September 23, 2023, 10am - 4pm
Snake River Fur Post, Pine City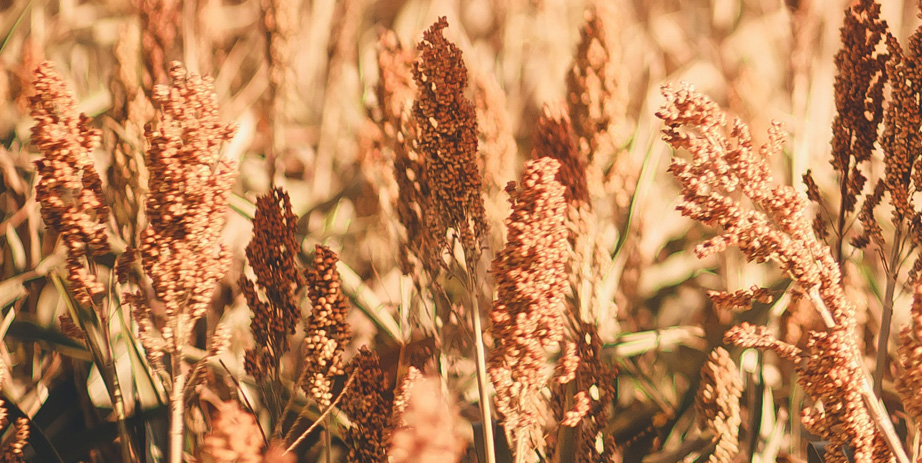 September 23, 2023, 10am - 4pm
Oliver Kelley Farm, Elk River
Image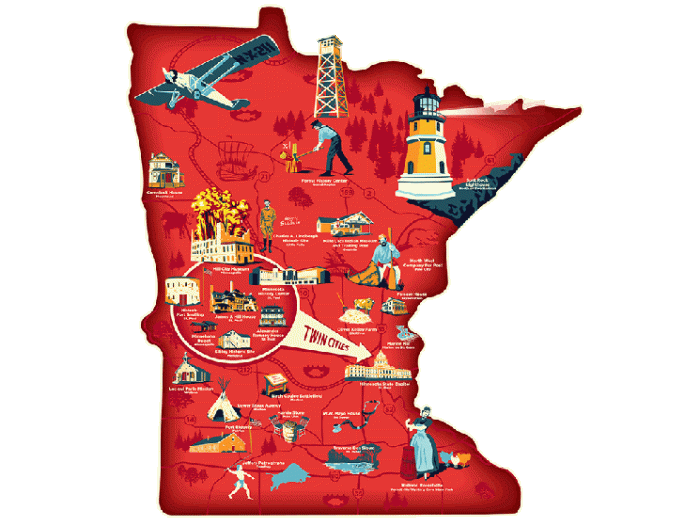 26 locations
Unlimited history
MNHS historic sites and museums offer unique insights into Minnesota's past and present.
Come explore the lives of lumberjacks, learn how Indigenous knowledge has shaped our history, step into the world of famous Minnesotans, or take in spectacular views!
Image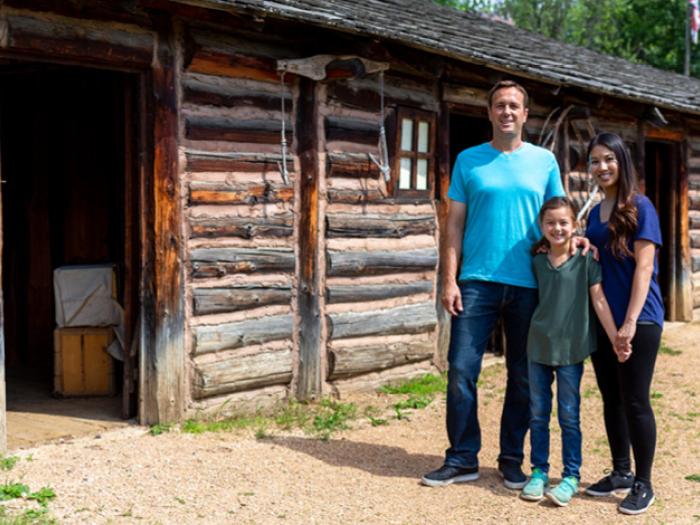 MNHS membership is the best way to create your very own historic adventure. Members get the best deal in history with free general admission and discounts on events, purchases, and more at our historic sites and museums for a full year.