Visitor Center
Begin your day at the visitor center.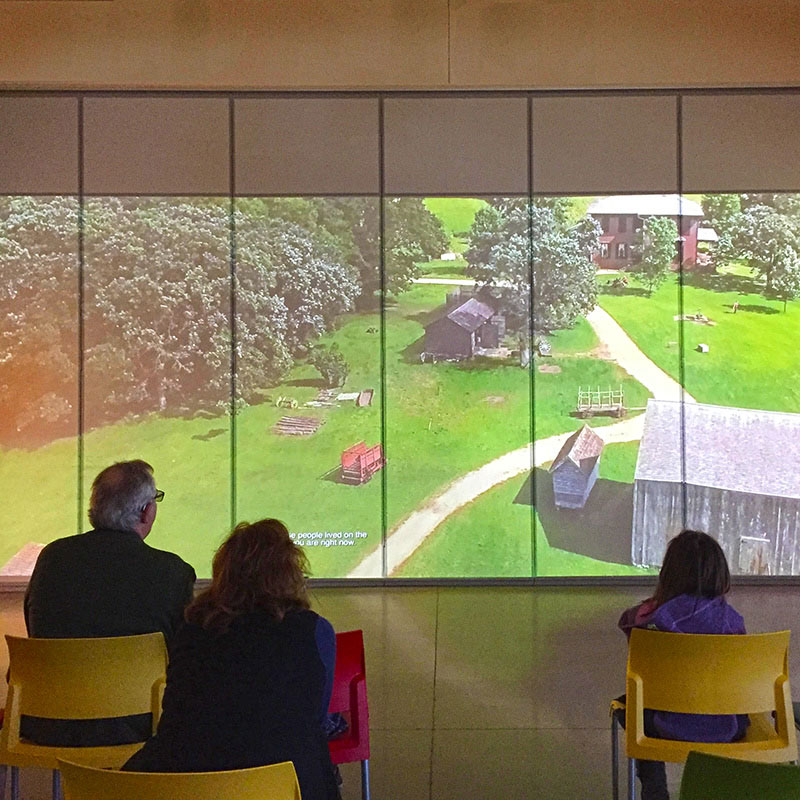 Introduction
Watch an immersive film on a 30-foot screen with a fresh take on food, farming, and Oliver Kelley, an innovator who changed farming forever.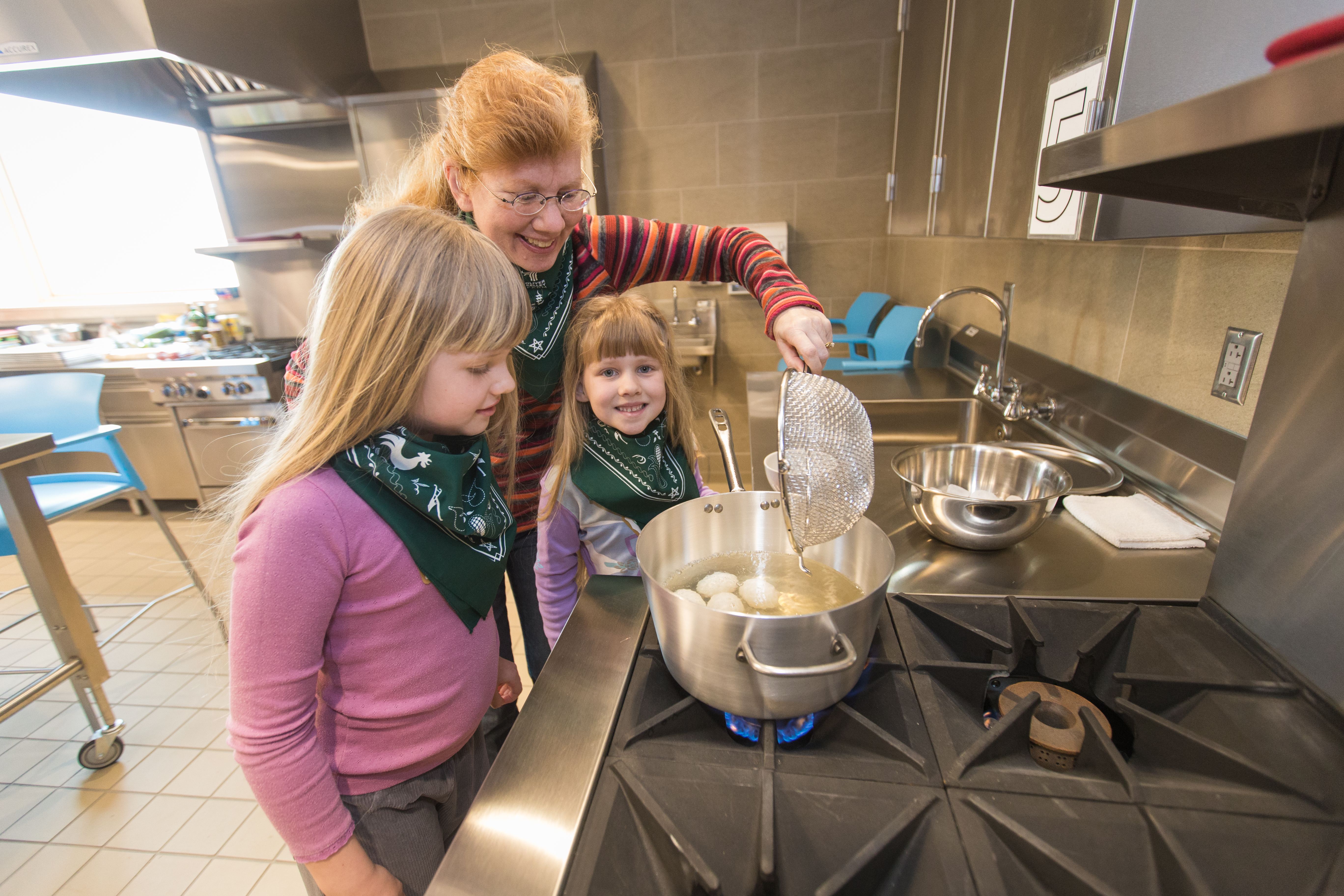 Learning Kitchen
The Learning Kitchen is temporarily closed.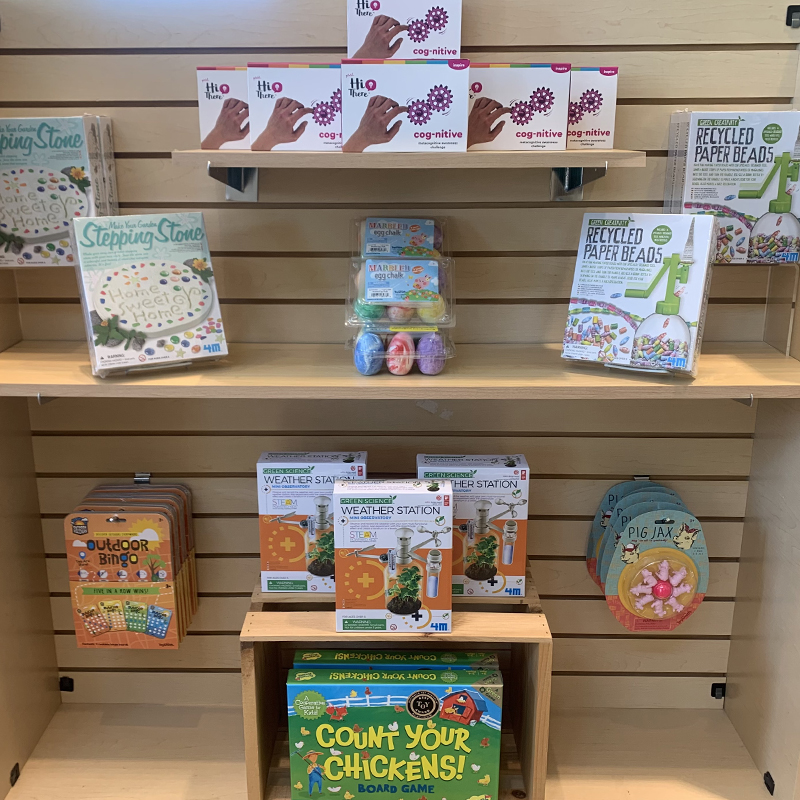 Shop
Visit the museum store for unique toys, books, and gifts for all ages.
Sustainability
The Kelley Farm's new visitor center has LEED Gold certification from the U.S. Green Building Council. Building highlights include geothermal heating and cool systems, fuel-efficient vehicle charging stations, and a stormwater system that captures and treats water runoff.
Donors
MNHS appreciates the donors whose generosity allows us to welcome more Minnesotans in several new visitor center spaces:
Minnesota Farmer's Hall, made possible by the Davis Family
The Learning Kitchen, made possible by a gift from the Page family
The Whitney and Elizabeth MacMillan Education Wing
Jim & Pam Deal Classroom
Land O'Lakes Classroom