After Henry Sibley and his family left Mendota in December 1862, he began selling off his Mendota property. In 1868 Sibley sold his house and its surrounding property to Bishop Thomas Grace of St. Paul. The Sisters of St. Joseph managed a boarding school for girls on the site from 1867 to 1878, and in the late 1890s artist Burt Harwood used the site for a summer art school. At the turn of the century, the Catholic Diocese leased out the buildings as warehouses. In early 1910 the Sibley House and two lots were donated to the St. Paul Chapter of the Daughters of the American Revolution (DAR) for preservation.
In March 1910 the St. Paul Chapter donated the property to the Minnesota State DAR, who received word from the National DAR that they were not allowed to incorporate as a business in order to operate the historic property. The ultimate solution was to form the Sibley House Association (SHA), whose members were defined as also being Minnesota DAR members. These members spent the next several months preparing the grounds for a grand opening on Flag Day, June 14, 1910, when the site became the first official historic site in Minnesota. The site eventually expanded to include the homes of Sibley's clerk, Hypolite Dupuis (1922), and fur trader Jean-Baptiste Faribault (1935).
The SHA planned on utilizing the site as a museum and collected artifacts pertaining to the early history of Minnesota. Throughout the 1920s and 1930s, the site expanded its offerings to the public. Both the Sibley and Faribault houses were restored, artifacts were displayed in both homes, and tours were given for a nominal fee. To help fund the educational mission of the site, the SHA operated the Sibley Tea House restaurant in the Dupuis House. The tea house was a popular attraction serving thousands of customers from its opening in 1928 until it closed in 1970. Today, the renovated Dupuis House contains visitor services, administrative spaces, artifact collection storage, and a museum store.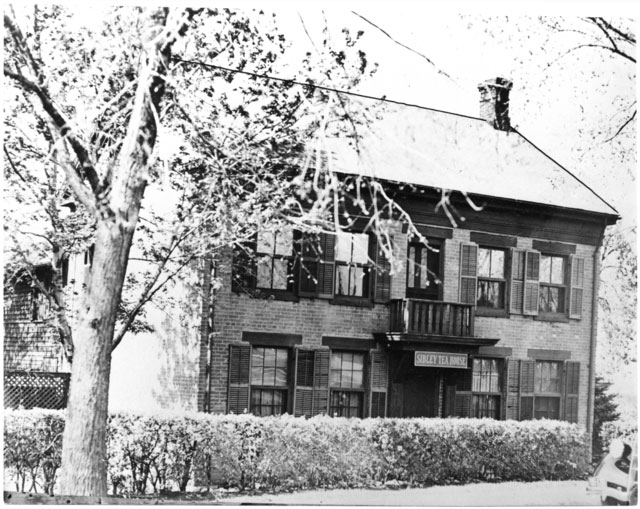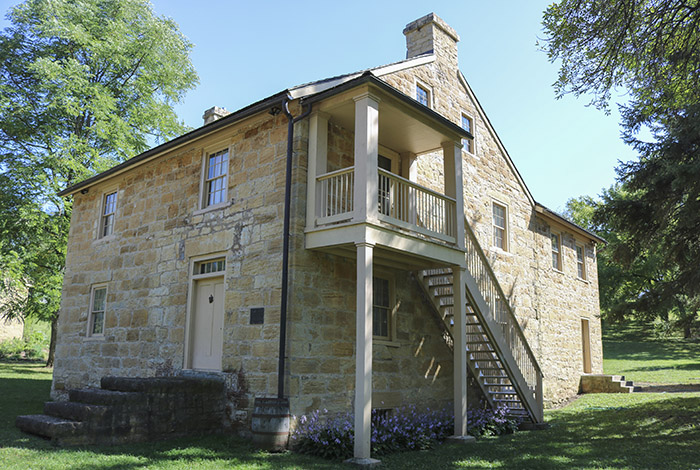 Sibley House Historic Site, present-day.