Create your own adventure at MNHS historic sites and museums around Minnesota. Get out and explore our state's stories!
Amazing adventures await
MNHS historic sites and museums offer unique insights into Minnesota's past and present.
Come explore the lives of lumberjacks, learn about present-day Native American culture and how history shaped it, step into the world of famous Minnesotans, or take in spectacular views!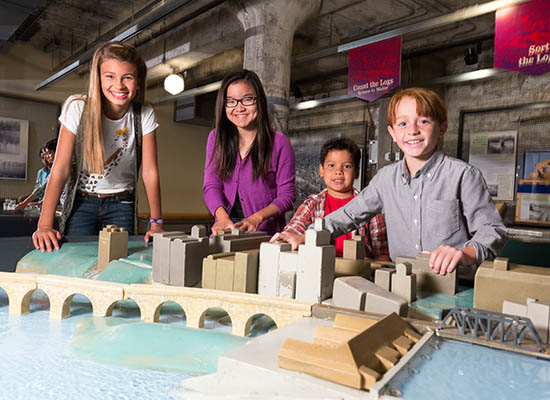 Fun at Mill City Museum.
Learn about our historic sites and museums

The easiest way to access one (or all) of these adventures is with an MNHS membership. Members get FREE access to all MNHS sites and discounts on purchases.