About
The Minnesota Historical Society preserves and makes available a wide range of materials chronicling Minnesota's history and culture. The goals of the Collections Department are to collect and preserve; provide access and interpretation; and engage in education and outreach. This blog is a tool to share these stories and let people know what is happening in the department.
See Collections Up Close Blog Archive
 Subscribe in a reader
"Where the Houses Have No Roofs and the German Helmets are Lying on the Ground"

In this letter home to her parents, Marion Backus tells of the new place she is heading to in France. She describes it as the place where the homes have no roofs and where the German helmets are lying around everywhere on the ground. She also writes about her excitement to work/give aid to patients that she can talk to and understand what they want. Backus is following the front and is able to give aid to wounded American soldiers.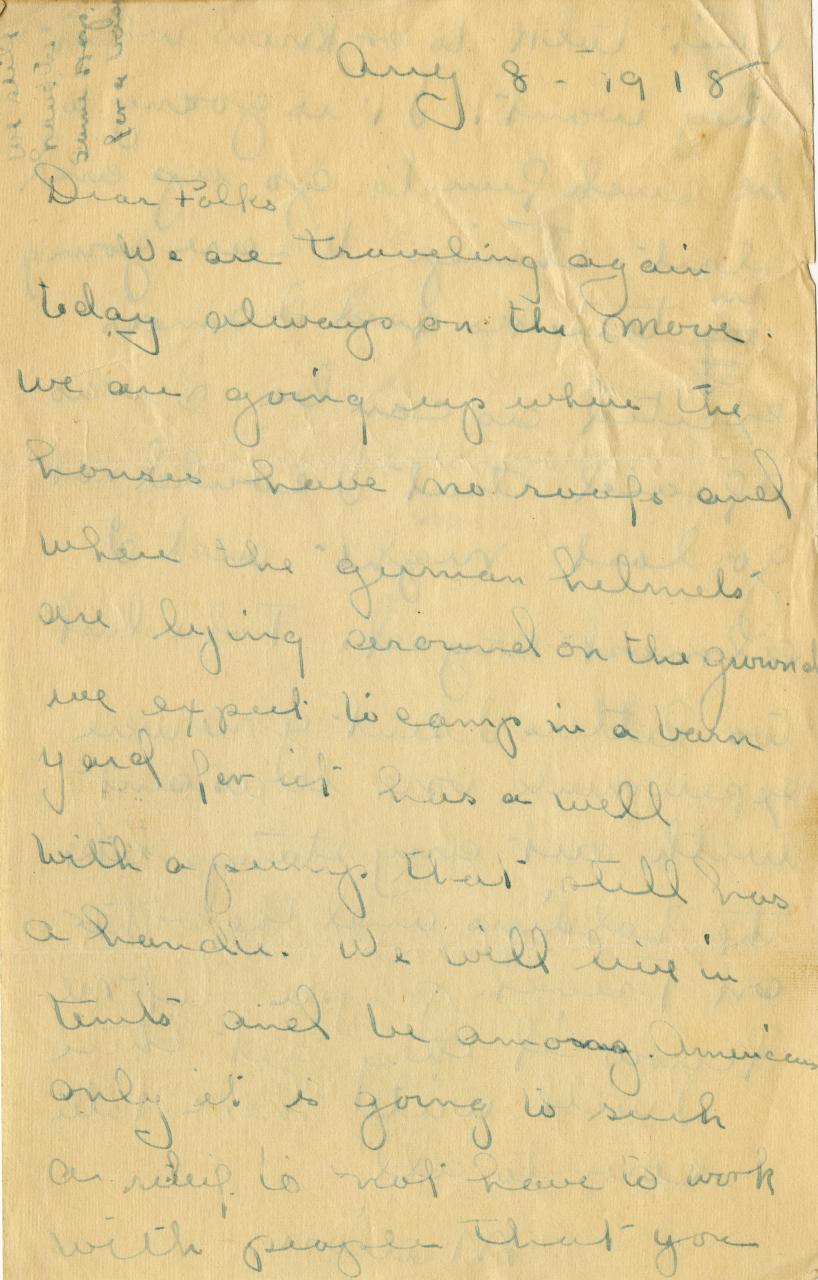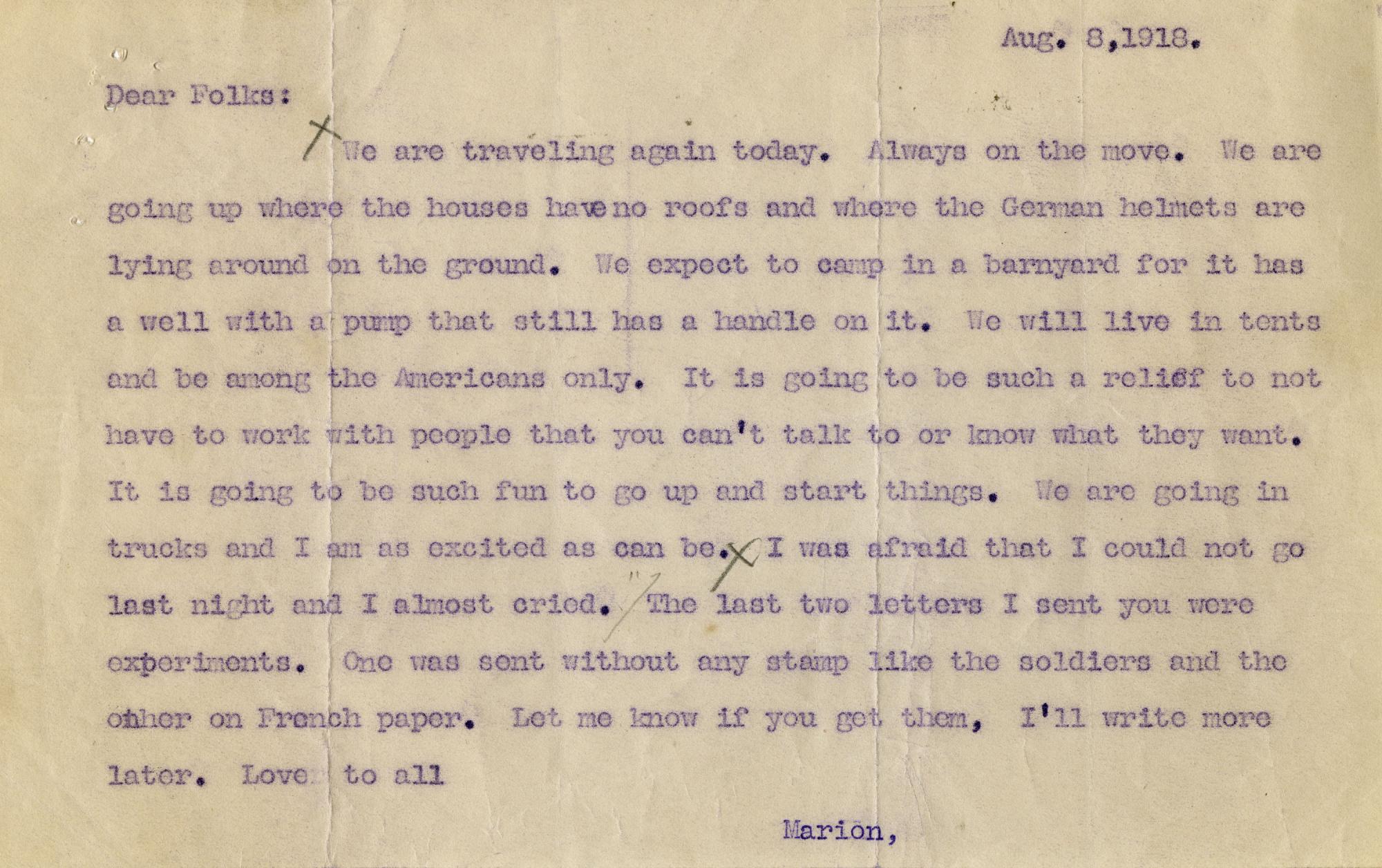 Aug 8- 1918
Dear Folks
We are traveling again today always on the move. We are going up where the houses have no roofs and where the german helmets are lying around on the ground we expect to camp in a barnyard […] We will live in tents and be among Americans only it is going to such [sic] a relief to not have to work with people that you can't talk to or know what they want. [...]
Love to all,
Marion
Citation: Marion Backus Papers. Minnesota Historical Society, St. Paul, Minnesota. P1356