About
The Minnesota Historical Society preserves and makes available a wide range of materials chronicling Minnesota's history and culture. The goals of the Collections Department are to collect and preserve; provide access and interpretation; and engage in education and outreach. This blog is a tool to share these stories and let people know what is happening in the department.
See Collections Up Close Blog Archive
 Subscribe in a reader
St. Paul Chapter of Red Cross Plans Membership Drive

With war preparations underway, the St. Paul chapter of the Red Cross planned a membership drive to begin on the first of May. By April 26, 1917, the Red Cross had already obtained the cooperation of St. Paul telephone companies and movie theaters (known as "moving picture houses" in early Twentieth Century America). The telephone companies had agreed to include Red Cross membership applications in every bill sent on May 1st, and local movie theaters had agreed to screen an advertisement for the membership campaign. Neither of these contributors charged a fee. Citing the example of local telephone companies and movie theaters, the St. Paul chapter of the Red Cross wrote to Max Hermann, the Director-Chairman of the St. Paul Retail Sub-division. In a letter dated April 26, 1917, the Red Cross asked Mr. Hermann to consider displaying an advertisement for their membership drive, which would read as follows:

"Every man, woman and child in Saint Paul should join the Red Cross. Application blanks for membership go to every telephone subscriber with May Statements. If you are not a telephone subscriber, apply for membership at Red Cross headquarters, (Fourth and Minnesota streets). Annual dues One dollar."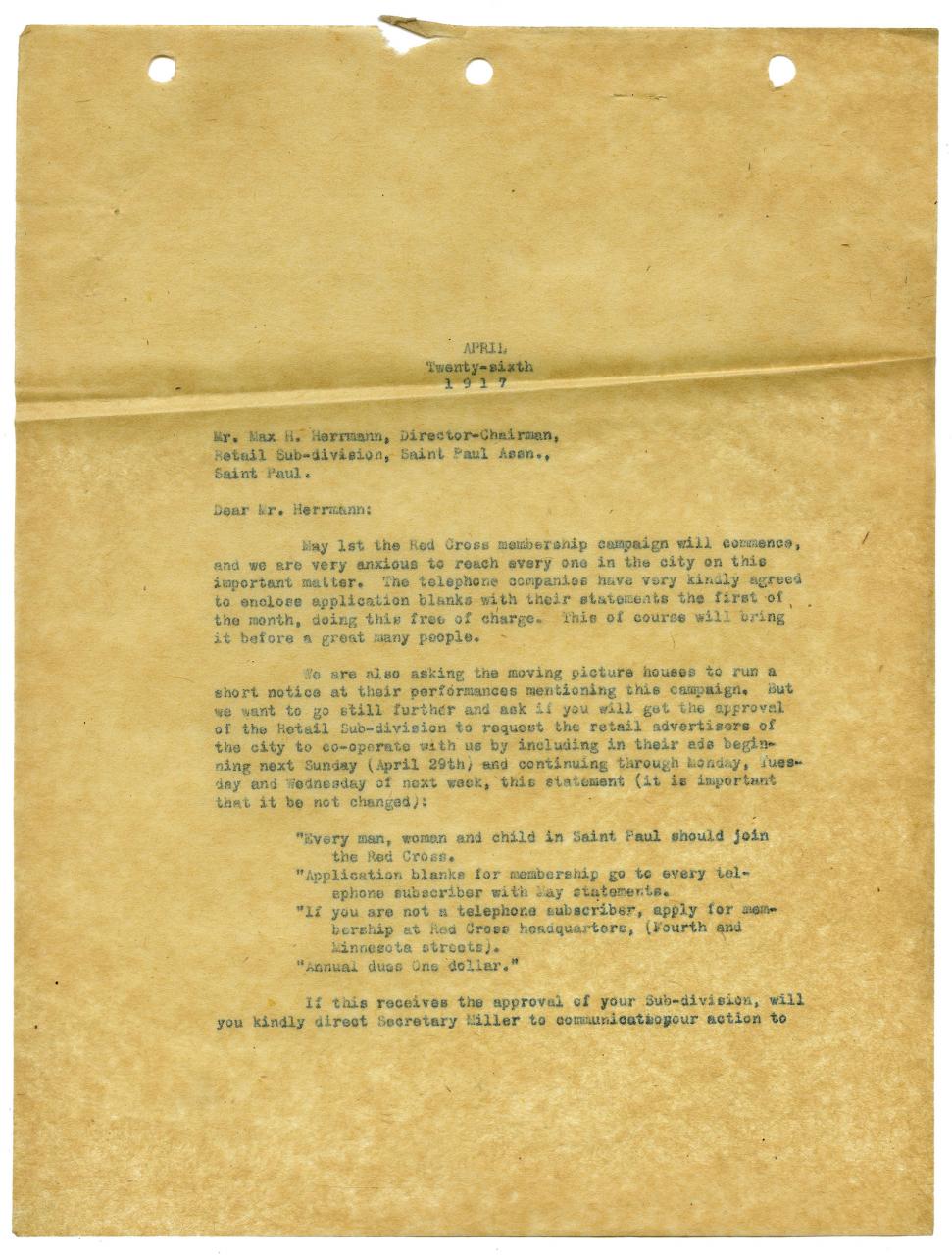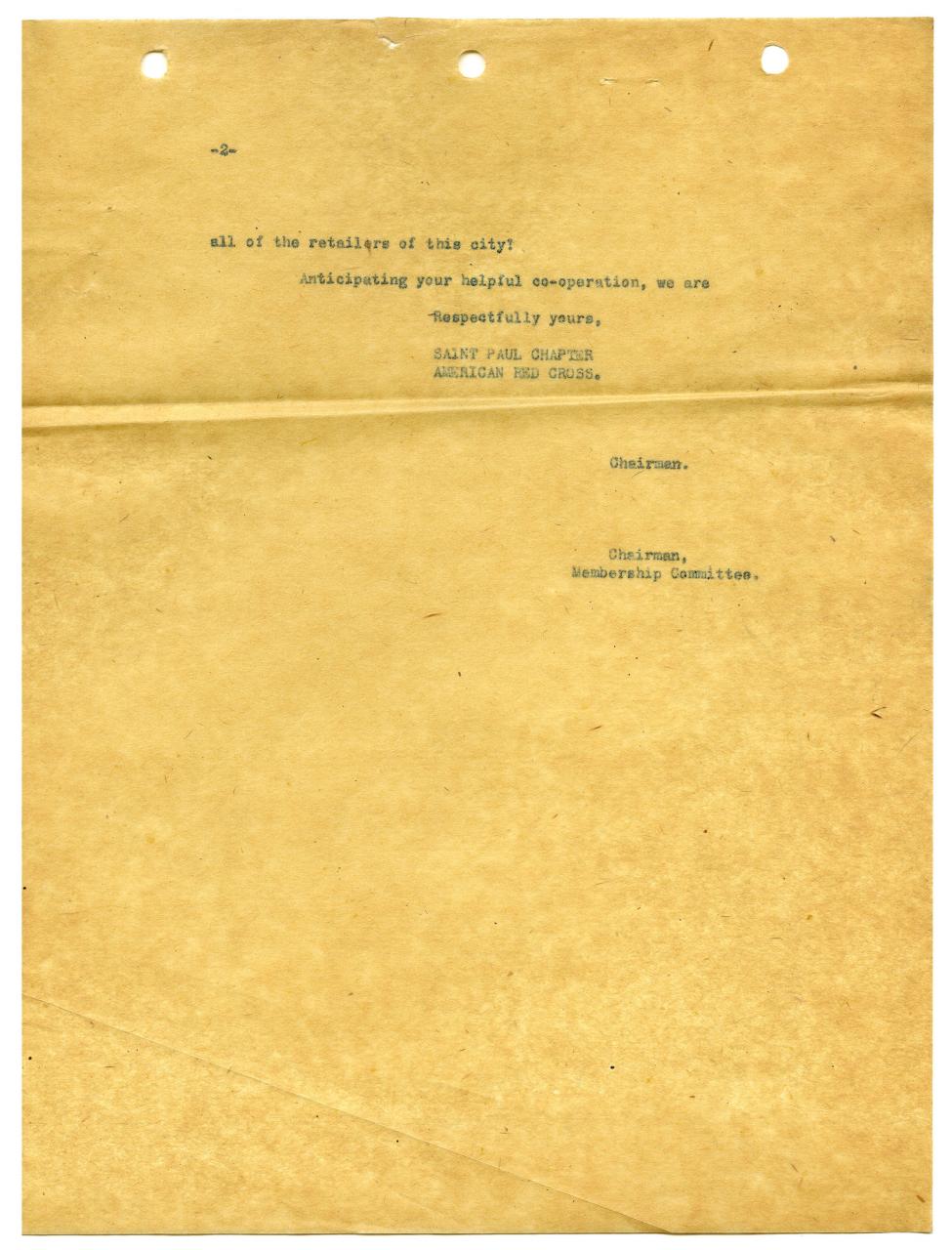 Citation: American Red Cross, Northern Division, records, 1915-1921. Minnesota Historical Society, St. Paul, Minnesota. [P781]