About
The Minnesota Historical Society preserves and makes available a wide range of materials chronicling Minnesota's history and culture. The goals of the Collections Department are to collect and preserve; provide access and interpretation; and engage in education and outreach. This blog is a tool to share these stories and let people know what is happening in the department.
See Collections Up Close Blog Archive
 Subscribe in a reader
Albert Woolson Funeral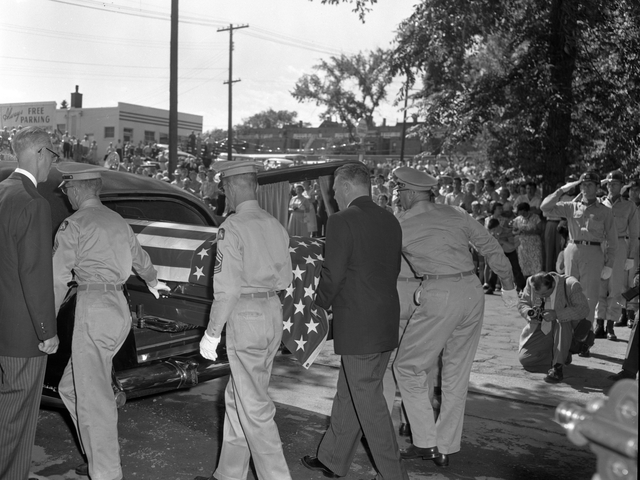 This photograph is from the August 7, 1956 funeral of Albert H. Woolson. Woolson was the last surviving Union Army Civil War veteran, having been born in 1850 and joined the 1st Minnesota Heavy Artillery Regiment as a drummer boy. He died in Duluth, Minnesota on August 2, 1956 at the age of 106.
This image forms part of our Minneapolis and St. Paul Newspaper Negative collection. Additional photographs in this series may be available in the library, please view the finding aid.
For more information or to purchase a photograph of this item, view this photograph in our collections database.