About
The Minnesota Historical Society preserves and makes available a wide range of materials chronicling Minnesota's history and culture. The goals of the Collections Department are to collect and preserve; provide access and interpretation; and engage in education and outreach. This blog is a tool to share these stories and let people know what is happening in the department.
See Collections Up Close Blog Archive
 Subscribe in a reader
Midnight in Coetquidan, France

William K Fraser was a Private First Class in the 151st Field Artillary, part of the U.S. Army 42nd Infantry ("Rainbow Division") and the same regiment we have seen through the eyes of George Leech. Fraser recived this diary for Christmas in 1917, and wrote entries consistently until July 1918.

Fraser's New Year's Eve was a bit uneventful, until it came time for midnight celebrations. It seems that others in Fraser's company did not appreciate his celebrations, as he had "hobnail shoes" thrown at him. Hobnail shoes are boots with small blunt metal projections on the soles for traction and durability.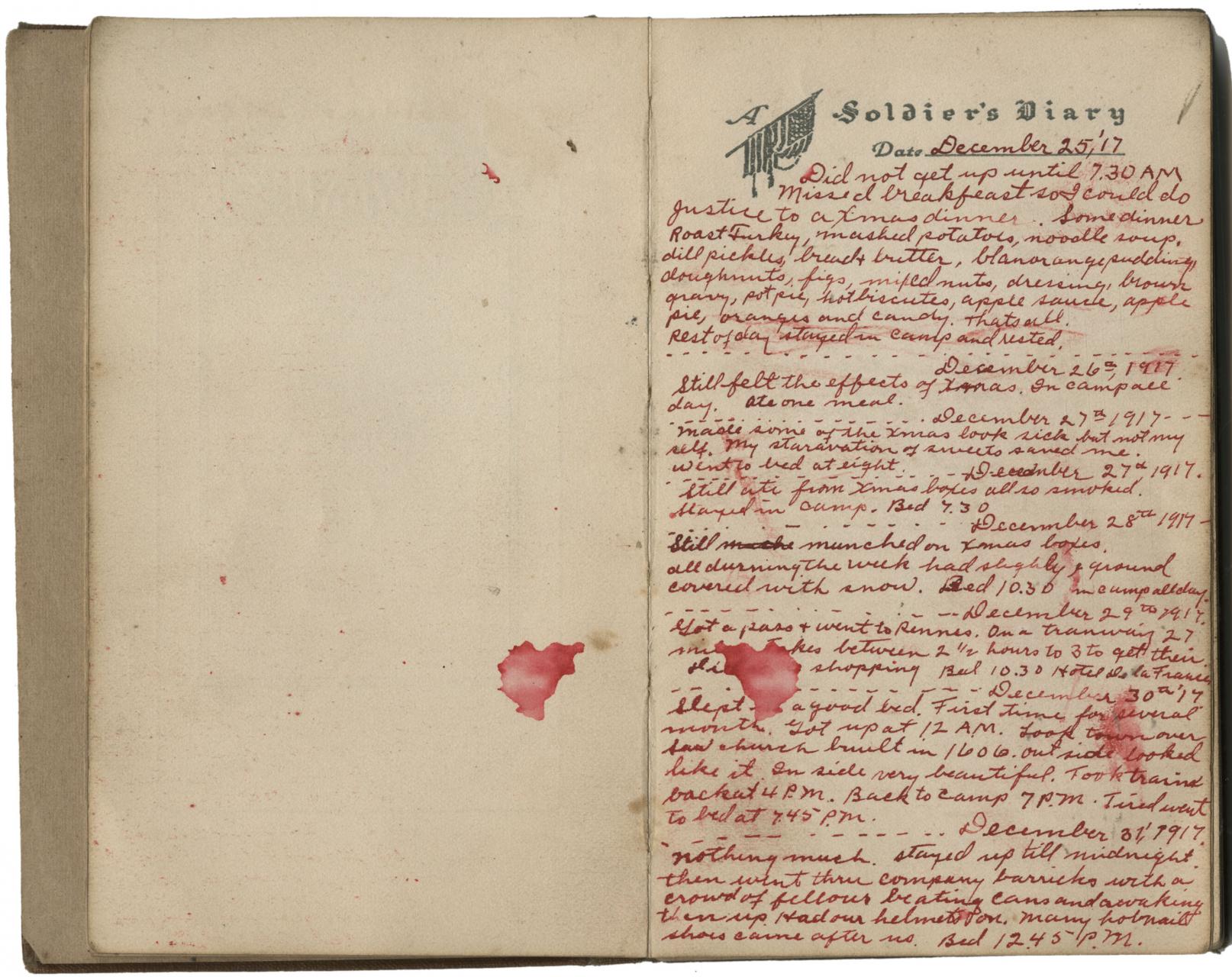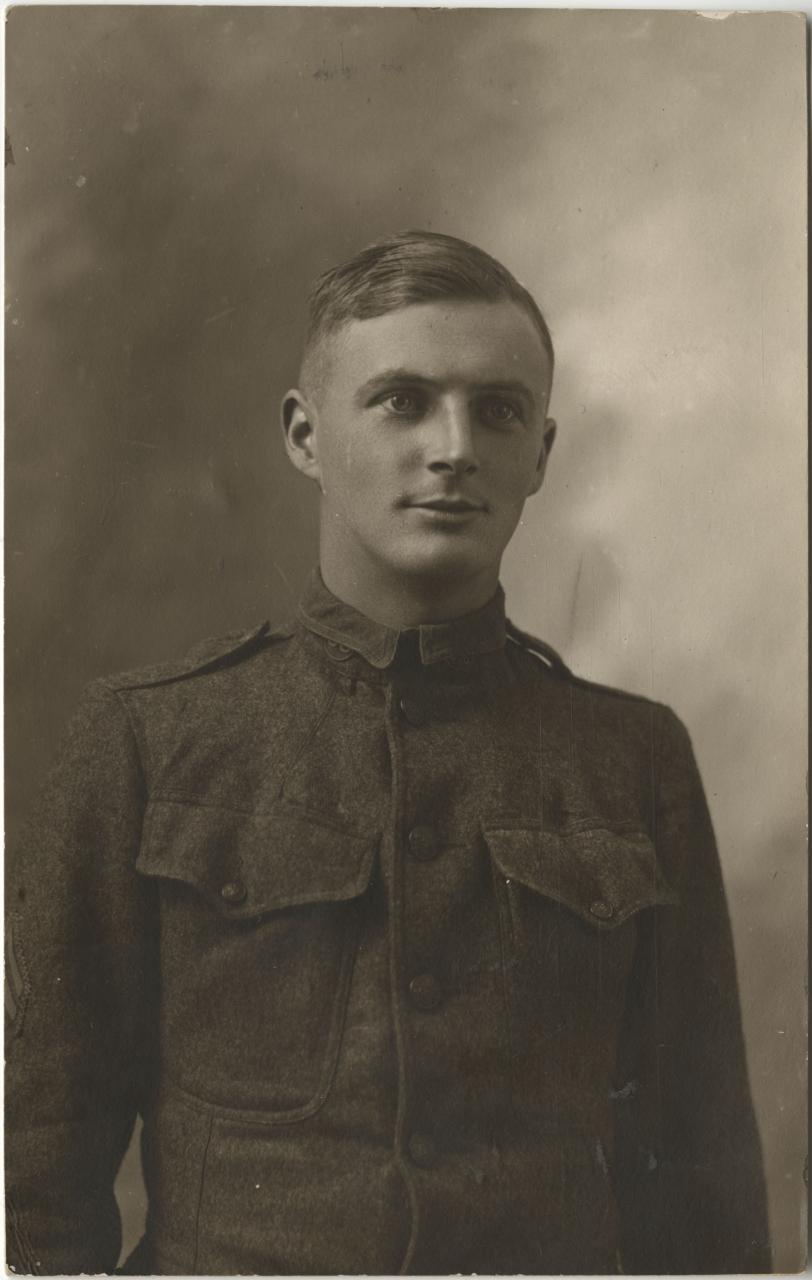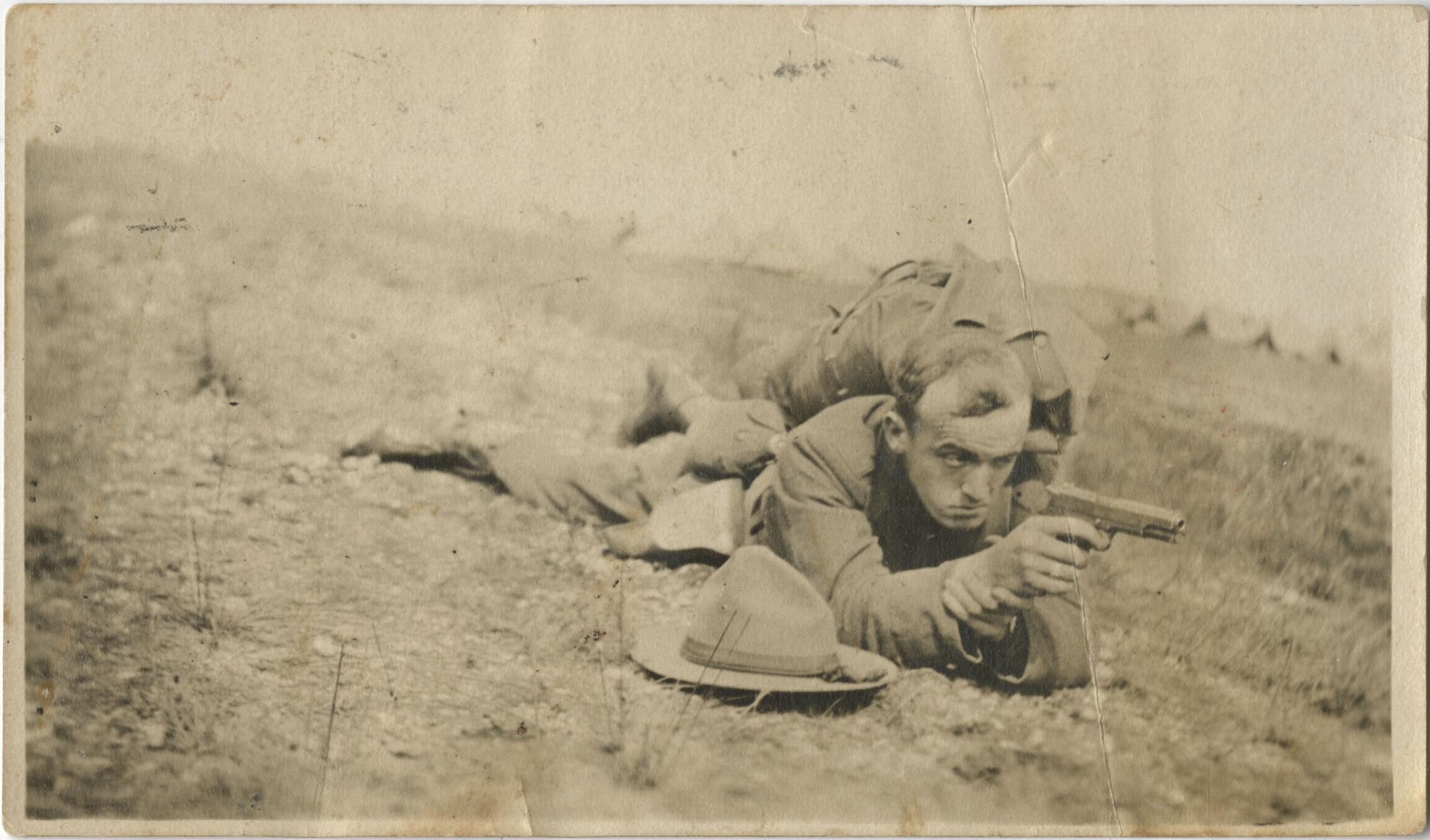 December 31, 1917.
Nothing much. Stayed up till midnight. Then went thru company barracks with a crowd of fellows beating cans and awaking them up. Had our helmets on. Many hobnail shoes came after us. Bed 12:45 p.m.