About
Northern Lights is a comprehensive curriculum for teaching Minnesota Studies at 6th grade. This blog highlights resources, opportunities and teaching tips related to Northern Lights.
 Subscribe in a reader
By:
Matt Horstman
|
Roadtrips
| March 10, 2017
Minnesota history is full of great stories, many of which are in our home towns. Sometimes it requires looking around a little bit and being curious about the history of our own place.
My work with the Minnesota Historical Society takes me to towns and cities around the state. One place that I visited last fall was Browns Valley, in far western Minnesota (at the tip of the bump that sticks out). Northern Lights (2013) mentions Browns Valley in the timeline for chapter 2, and in the Ancient Life in Minnesota chart on p.16 (in print) / 2.06 (in the Interactive eBook). I figured that Browns Valley was probably named after someone with the last name Brown. I was right, learning that it was named after Major James Brown, who established the village in 1866.
After visiting Browns Valley Schools to share our resources, I drove down to the the Samuel J. Brown State Monument. Sam Brown is the son of Major Brown. Sam is famous locally for his "...epic ride the night of April 19, 1866 (which he later called 'a wild-goose chase'), when he rode on horseback from Fort Wadsworth 55 miles west to Elm River to warn other scouts and settlers of what was thought to be an impending Indian attack."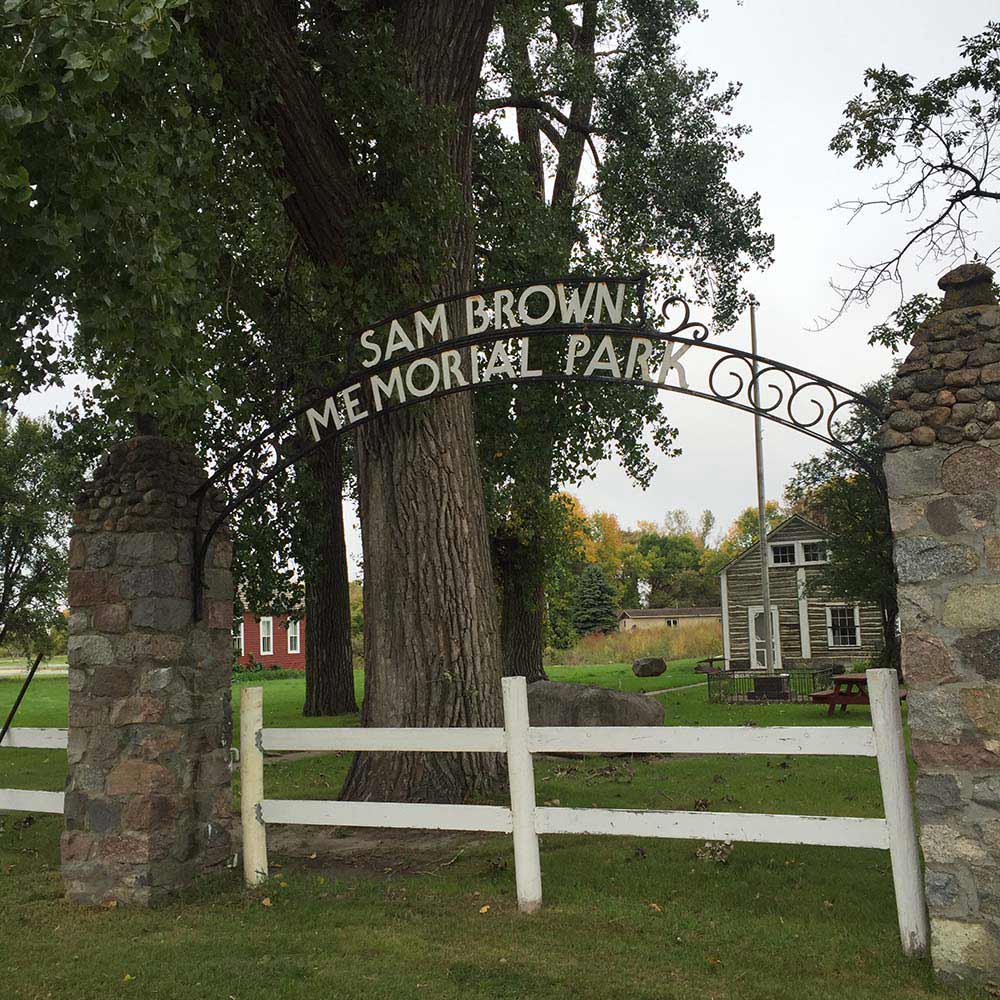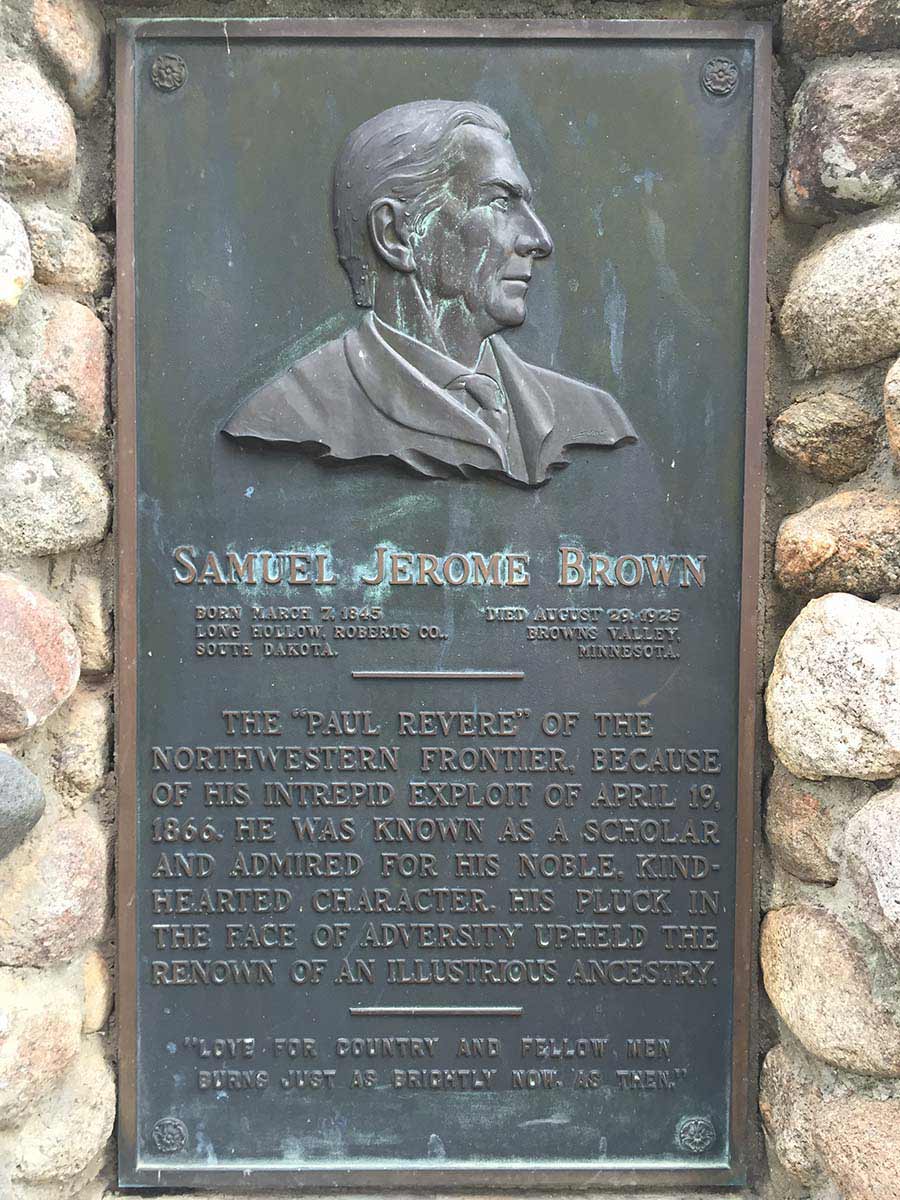 Upon arriving at Elm River, he learned that there was no attack coming. He mounted a fresh horse and rode back to Fort Wadsworth to try to stop a letter that he had written to St. Paul asking for reinforcements. A spring blizzard came up, he got lost, but kept riding, eventually making it back to the fort. Unfortunately, his feet had frozen and had to be amputated, thus leaving him wheelchair-bound for the rest of his life. Despite his disability, he continued to work in the community, eventually settling in Browns Valley, working as the postmaster for many years.
While writing this blog post, I searched for Samuel J. Brown online and found some other resources, learning more about him in the process.
A finding aid on the Minnesota Historical Society's web-site gave me a nice overview of some of his activities during later years of his life.
A page on usdakotawar.org told me that he was an interpreter during treaty negotiations of 1858 and participated in events at Camp Release during the U.S.-Dakota War of 1862.
Is there local history that you, or your students, could learn more about? An old building downtown? The history of a nearby state park? Dig deeper on something you learned in Northern Lights? The options are limitless!
By:
Shana Crosson
|
Roadtrips
| November 13, 2016
As many of you know, Minnesota has 87 counties. From Kittson County in the Lake Aggasiz, sugar beet growing region of the far northwest, to wooded Cook County bordered by Lake Superior and Canada, down to Houston in the driftless area in the southeast, and over to Rock County with the buffalo herd at Blue Mound State Park. The state is criss-crossed by interstates 35, 90, and 94. US and state highways run across the landscape. There are county roads, city streets, and gravel roads connecting cities and towns across the state.
As of today, I've visited with teachers and administrators in 81 of the 87 counties, sharing not just the Northern Lights curriculum, but all the educational resources produced by the Minnesota Historical Society. It would be reasonable to expect that I haven't been to the far reaches of the state, except that's not the case. So, which six counties am I missing on my visiting bucket list? Grant, Jackson, La qui Parle, Le Sueur, Sibley, and Steele. My mission this school year is to visit at least one school in each of these counties. I have plans to visit schools in many of the other 81 counties, but I am prioritizing these six. Do you know teachers in these counties that would benefit from a visit from me?
For a nice visual of the schools and districts that I have visited, check out this map. What do you notice? Where should I go next? Who should I talk to?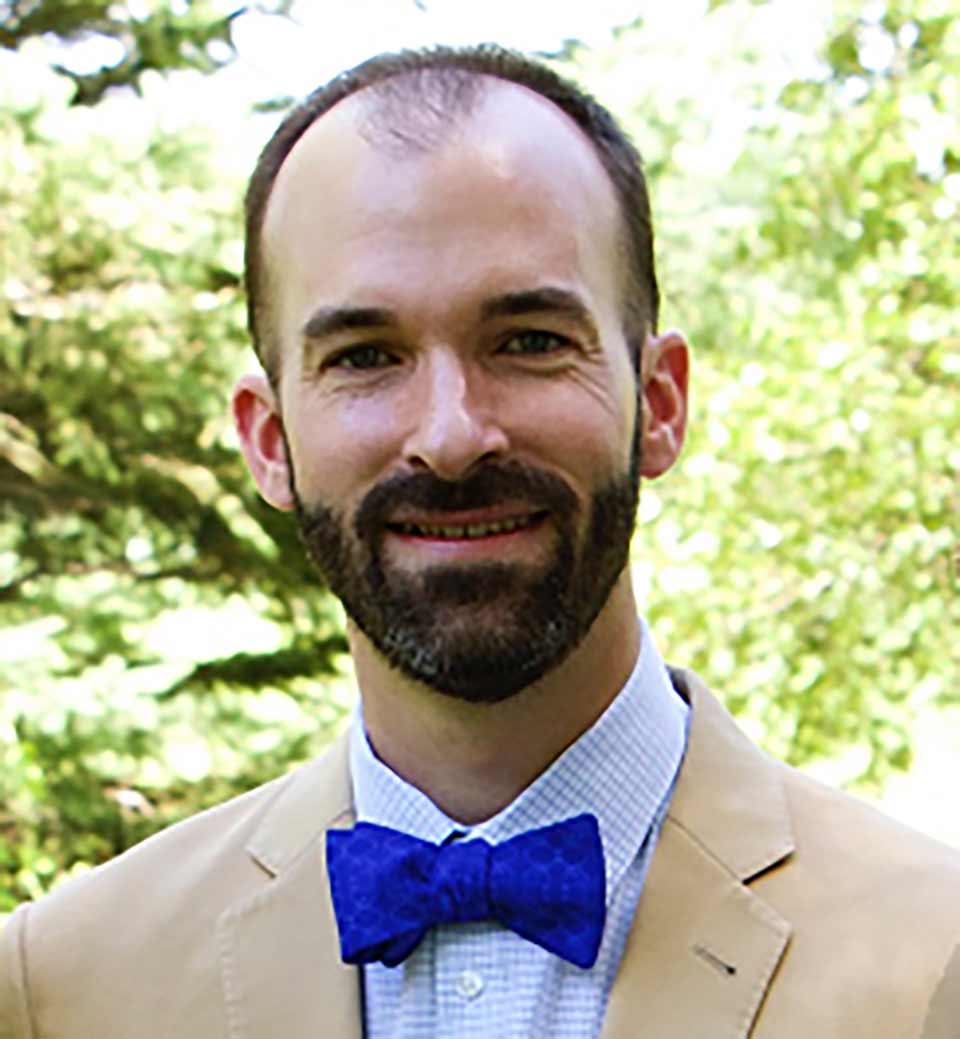 Matt Horstman travels through Minnesota to talk to teachers about the Minnesota Historical Society's resources