About
The Minnesota Historical Society preserves and makes available a wide range of materials chronicling Minnesota's history and culture. The goals of the Collections Department are to collect and preserve; provide access and interpretation; and engage in education and outreach. This blog is a tool to share these stories and let people know what is happening in the department.
 Subscribe in a reader
Civil War Battles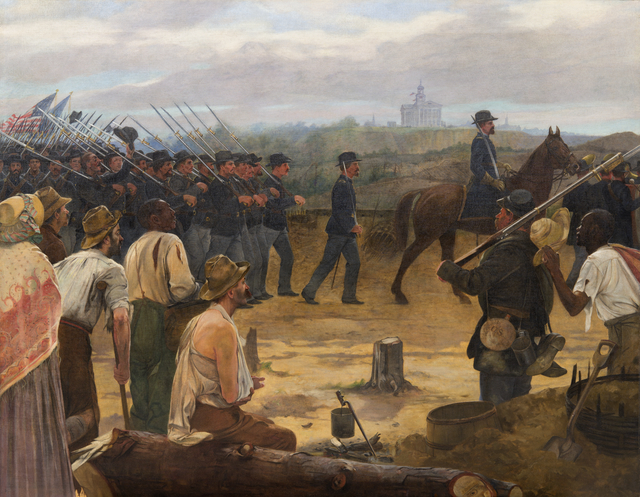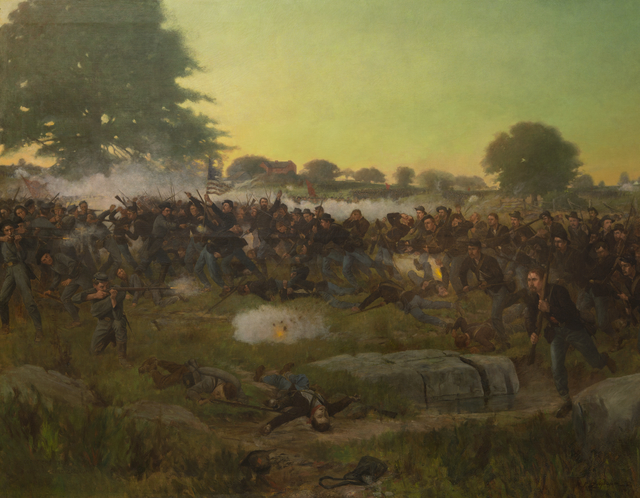 While Gettysburg remains the most famous battle of the Civil War, Vicksburg should not be overlooked in importance. Both were fought over the days surrounding July 4 in 1863; Minnesotans fought heroically in both; and both were turning points in the war. 
Gettysburg stopped the momentum of the Confederacy in Pennsylvania; Vicksburg severed the Confederacy's use of the Mississippi River.
Paintings of these events are located in the Governor's Reception Room, Minnesota State Capitol, Saint Paul. 1905-1915.
One is  "Fourth Minnesota Regiment Entering Vicksburg, July 4, 1863" by Francis Davis Millet; the other is the "Battle of Gettysburg" by Rufus Fairchild Zogbaum.
Learn more about these two battles here.