About
The Minnesota Historical Society preserves and makes available a wide range of materials chronicling Minnesota's history and culture. The goals of the Collections Department are to collect and preserve; provide access and interpretation; and engage in education and outreach. This blog is a tool to share these stories and let people know what is happening in the department.
 Subscribe in a reader
Manuscript Sermons by the Right Rev. H. B. Whipple, D.D., LL. D., Bishop of Minnesota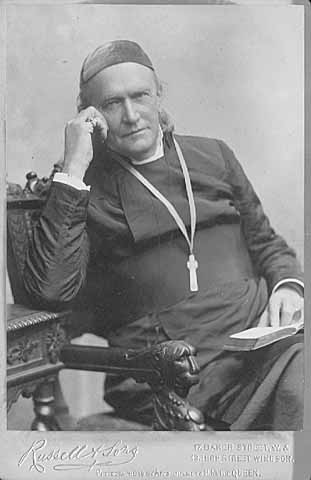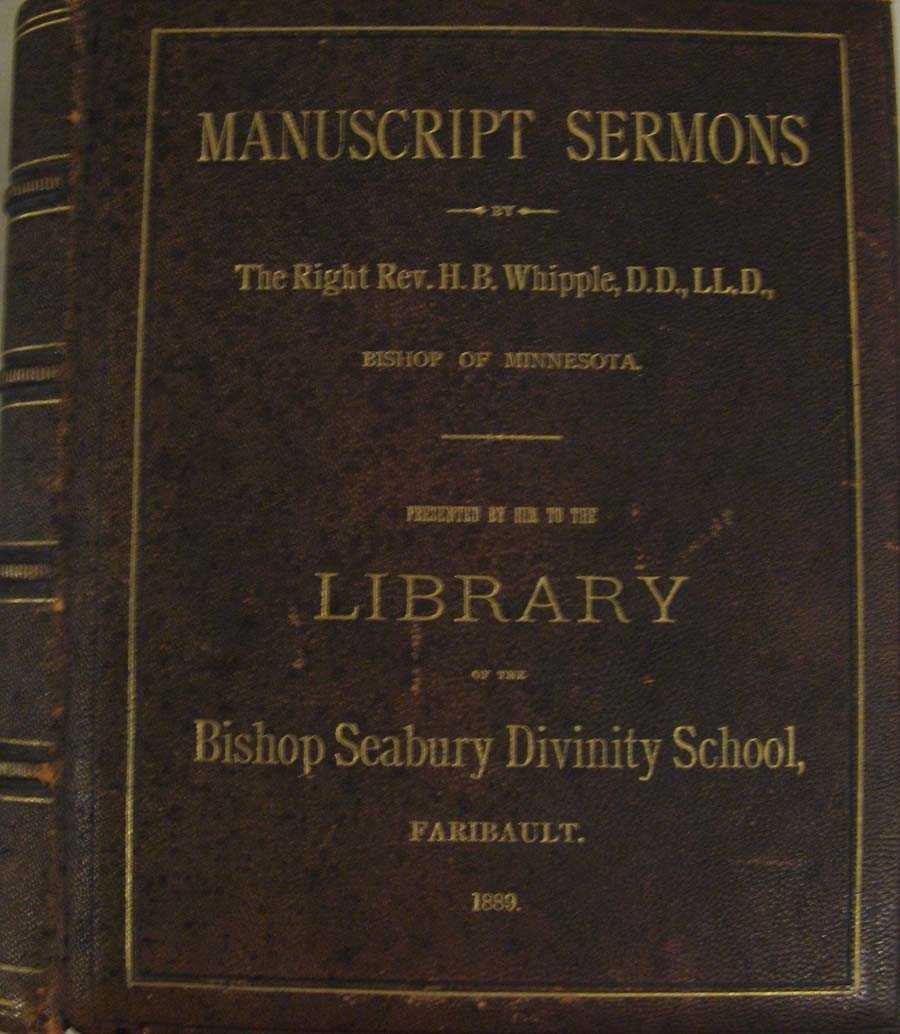 The oratory skills of Minnesota's first Episcopal Bishop, Henry Benjamin Whipple, were highly regarded in the U.S. and abroad.  A recent donation gives readers the opportunity to read selected sermons written by Whipple with quill pen and ink.   This volume provides the opportunity to leaf through many pages of Whipple's flowery hand and experience the energizing tone of this man's oratory.
With the acquisition of this volume the Society now holds a fine complement to the official Episcopal Diocese of Minnesota records and the Henry B. Whipple papers.  This custom bound volume contains original manuscript versions of sermons given by Whipple between 1888 and 1889.  It was assembled by him and presented to the Library of the Bishop Seabury Divinity School, Faribault, 1889.  The sermons illustrate church politics as well as illuminate Whipple's historical knowledge, biblical scholarship, and his regard for people of many cultures and national origins.
In this role as Episcopal Bishop of Minnesota, Whipple was required to attend annual church conventions across the United States. An avid traveler, Whipple frequented his home state of New York and made regular visits to Washington, D. C., for meetings relating to Indian policies.  After 1862, Henry Whipple gained notoriety as an advocate for American Indians. As an advisor to four presidents over 40 years, Whipple's opinion carried great weight in the eastern states-often more so than in Minnesota.
Marcia Anderson, Senior Curator
Learn More: