About
The Minnesota Historical Society preserves and makes available a wide range of materials chronicling Minnesota's history and culture. The goals of the Collections Department are to collect and preserve; provide access and interpretation; and engage in education and outreach. This blog is a tool to share these stories and let people know what is happening in the department.
 Subscribe in a reader
Recent Acquisitions Newsletter - March 2022
Recent Acquisitions Update - March 2022
Welcome to the Minnesota Historical Society's recent acquisitions update. Our goal here is to share new things coming into the collection to excite, inspire, and maybe even surprise you.
RECENT ACQUISITIONS - COMING SOON!
Publications
When The World Was Asked to Shelter: the first 365 days. This fine press book was created by artist Julie Baugnet, based on her COVID journals (which we also have). It has cardcover with dust jacket and hard shell case; unpaginated; screenprinted illustrations with printed text throughout; hand numbered 1/8 and signed by artist on colophon page.

Uncle Sam's Farm.  This broadside features lyrics to a popular 19th century American folksong composed by Jesse Hutchinson, member of the abolitionist Hutchinson Family Singers. Set to the tune "Walk in de Parlor and hear de banjo play," the song celebrates the "glorious Yankee nation" and promotes inclusiveness and expansion to the West.
3D Objects
Bison hide painting by Fern Cloud - This buffalo hide painting was made by Dakota artist Fern Cloud (Upper Sioux and Sisseton Wahpeton Dakota Oyate), circa 2015. It was purchased by MNHS Exhibits Department for Then, Now, Wow exhibit and removed for bathroom expansion project circa 2020. Transferred to Collections in 2021.
2020 Craziness Quilt  by Rachel King-Siert, using scraps from her masks making in early stages of COVID. From her artist's statement: "I don't usually make quilts, I DO hate wasting anything. The 2020 Craziness Quilt was made with some of the scraps for the "frantic Rachel making thousands of masks" stage of 2020 COVID and protests in Minneapolis. COVID freaked me out… then friends and family were out protesting, which also sent me into a new state of worry. The only thing I could think of to be helpful was to keep making masks and donating them…"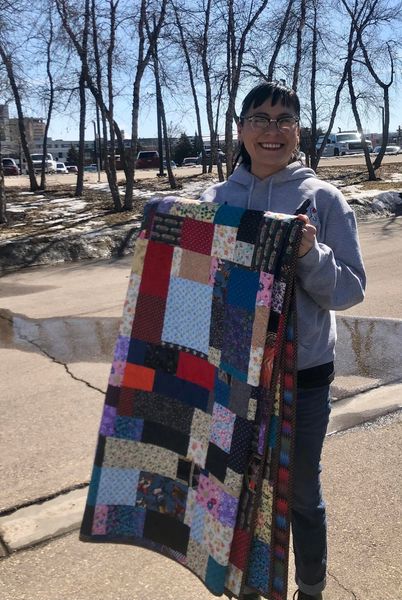 Manuscripts
Boone and Erickson Show collection - Papers of radio personalities Charlie Boone and Roger Erickson. Collection includes radio and stage scripts (bulk); topical files; photographs;  audio/visual materials; and other ephemera.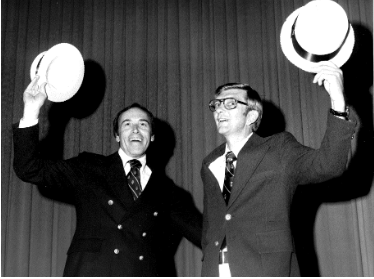 Moving Images
Rick Fuller produced materials. This donation consists of two main parts.  Part one is 47 -  3/4" Umatic tapes and 3 -  1" tapes that were source material for the original "Koerner, Ray & Glover - Blues, Rags and Hollers" documentary. Also contains 1 VHS and 1DVD of the most recent iteration of the completed documentary.  The second part consists of Harder/Fuller Films and First Avenue DVD archives.  This contains a mix of videos of MN artists in the 1980s and 90s and a smattering of national artists where Harder/Fuller Films did the work.  Before his death, Tony Glover asked that these materials be donated to MNHS.  Also includes a few related MN music DVDs.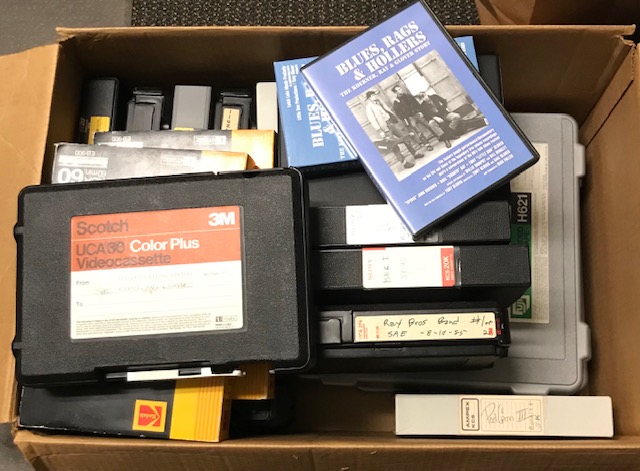 State Archives
1.  Education Department.  Published records and reports dated 1982-1994, primarily regarding music and art education testing, assessments and learner outcomes.  13 folders.
2.  Education Department.  Development and Partnership Division.  Records (dated 1970-2004) of Assistant Commissioner Nan Skelton, including AIDS prevention files, legislation files, secondary vocational education restructuring files, The Whole Child Initiative program files, and selected subject files.  2 boxes.
3.  Freeborn County.  District Court.  Adoption case files dated 1950 and 1952.  Two tri-folded case files.
4.  Hubbard County Soil and Water Conservation District.  Erosion control project files dated 1990-1994.  3 folders.
5.  Minnesota Experimental City Authority.  Otto A. Silha subject files, undated, 1966-1988, 1996-1998.  1 box.  
6.  Ramsey County.  Independent School District No. 625 (St. Paul).  Wilson High School.  Photograph album, dated 1957, of Richard A. Arndt.  1 volume.
NOW AVAILABLE
Newspaper added the Digital Hub!
A content update to the Minnesota Digital Newspaper Hub today added 3,235 new issues and 19,723 new pages.
Newly publicly available titles & date spans:
Ely miner (Ely, Minn.) 1897-1915
Brainerd tribune (Brainerd, Minn.) 1872-1882
Red River star (Moorhead, Minn.) 1872-1877
Moorhead advocate (Moorhead, Minn.) 1877-1878
Clay County advocate (Moorhead, Minn.) 1878-1880
Moorhead advocate (Moorhead, Minn.) 1880
Moorhead weekly Argonaut (Moorhead, Minn.) 1881
Buffalo gazette (Delano, Minn.) 1891-1901
Rock County herald (Luverne, Minn.) 1876-1883
Bemidji pioneer (Bemidji, Minn.) 1903-1904 added
Bemidji daily pioneer (Bemidji, Minn.) 1923 added
Minnesota messenger (Minneapolis, Minn.) 1923-1924 added
National advocate (Minneapolis, Minn.; St. Paul, Minn.) 1923-1924 added
Labor world (Duluth, Minn.) 1923 added
Cook County news-herald (Grand Marais, Minn.) 1923 added
Echo de l'ouest (Minneapolis, Minn.) 1923 added
Fergus Falls ugeblad (Fergus Falls, Minn.) 1923 added
Redwood gazette and the Redwood County sun (Redwood Falls, Minn.) 1940
Sauk Centre herald and Melrose record (Sauk Centre, Minn.) 1886
Your thoughts?
Are you interested in specific Minnesota topics or resources you'd like to consider? Let us know! collections@mnhs.org