About
We are living in a historic moment. The Minnesota Historical Society is collecting and preserving Minnesotans' stories related to the COVID-19 health crisis so future generations can learn how the pandemic has impacted our lives. We invite you to read a sampling of these stories here and to share your story.
Report misuse of collection item
 Subscribe in a reader
One small change with large implications
By:
Public contributor
| May 19, 2020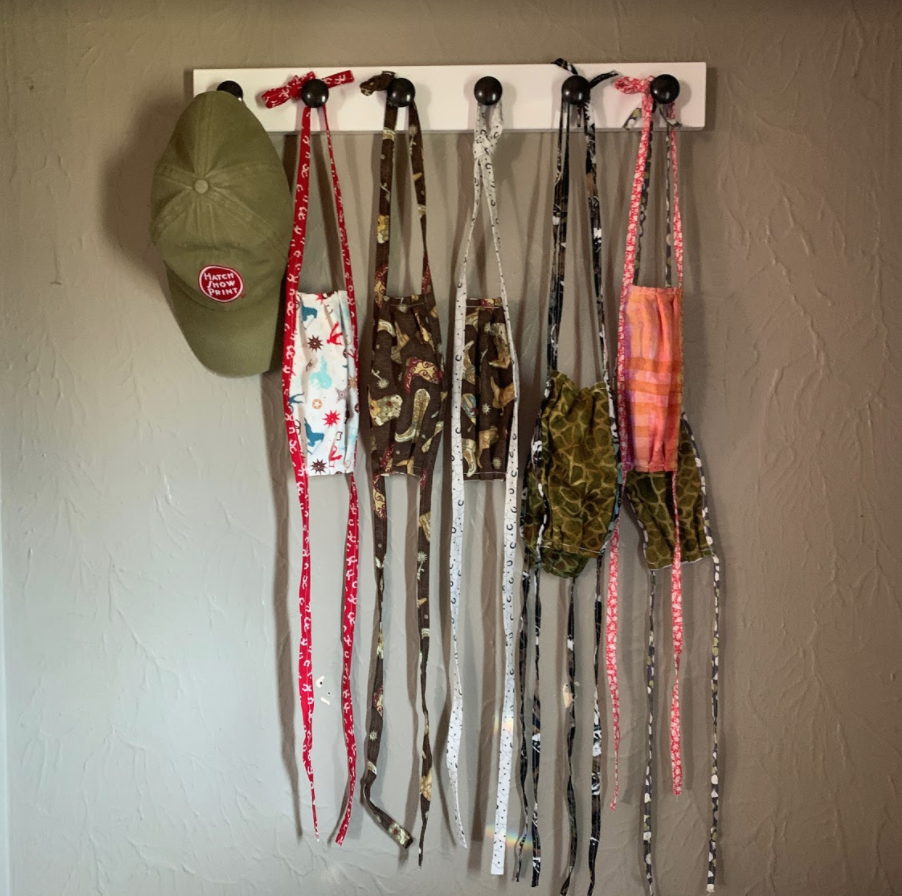 One small change, with large implications, is how my entryway looks these days. Many homemade face masks now occupy the pegs on a rack right inside our front door. I think it will look this way for years.
~ Submitted by Susan Koefod, West Saint Paul resident