About
We are living in a historic moment. The Minnesota Historical Society is collecting and preserving Minnesotans' stories related to the COVID-19 health crisis so future generations can learn how the pandemic has impacted our lives. We invite you to read a sampling of these stories here.
Report misuse of collection item
 Subscribe in a reader
We Are Not Fighting Alone
By:
Public contributor
| September 18, 2020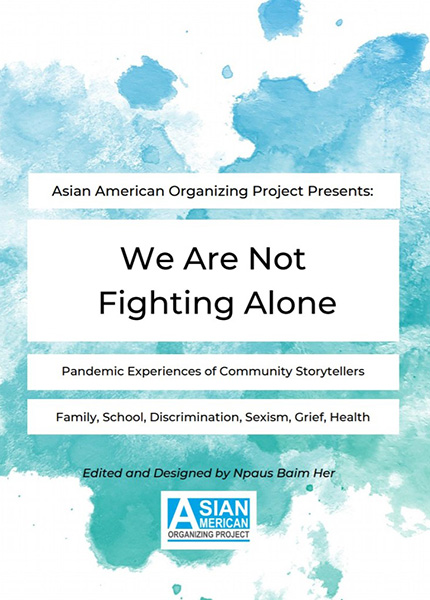 Asian American Organizing Project presents "We Are Not Fighting Alone," a zine compilation on the pandemic experiences from Minnesotan Asian American Pacific Islanders (AAPI). This zine discusses the warmhearted memories and struggles of family, school, discrimination, sexism, grief, and health. It is compiled by 2020 Storyteller Intern Npaus Baim Her.