About
The Minnesota Historical Society's volunteer and intern programs welcome people from all communities to engage in mission-related projects. Over 2,660 volunteers and interns contribute 53,400 hours hours annually. This diverse volunteer corps helps to achieve the MNHS mission — Using the Power of History to Transform Lives.
 Subscribe in a reader
165 Boxes and 132 Doughnuts
By:
Rebekah Bjork
| June 20, 2016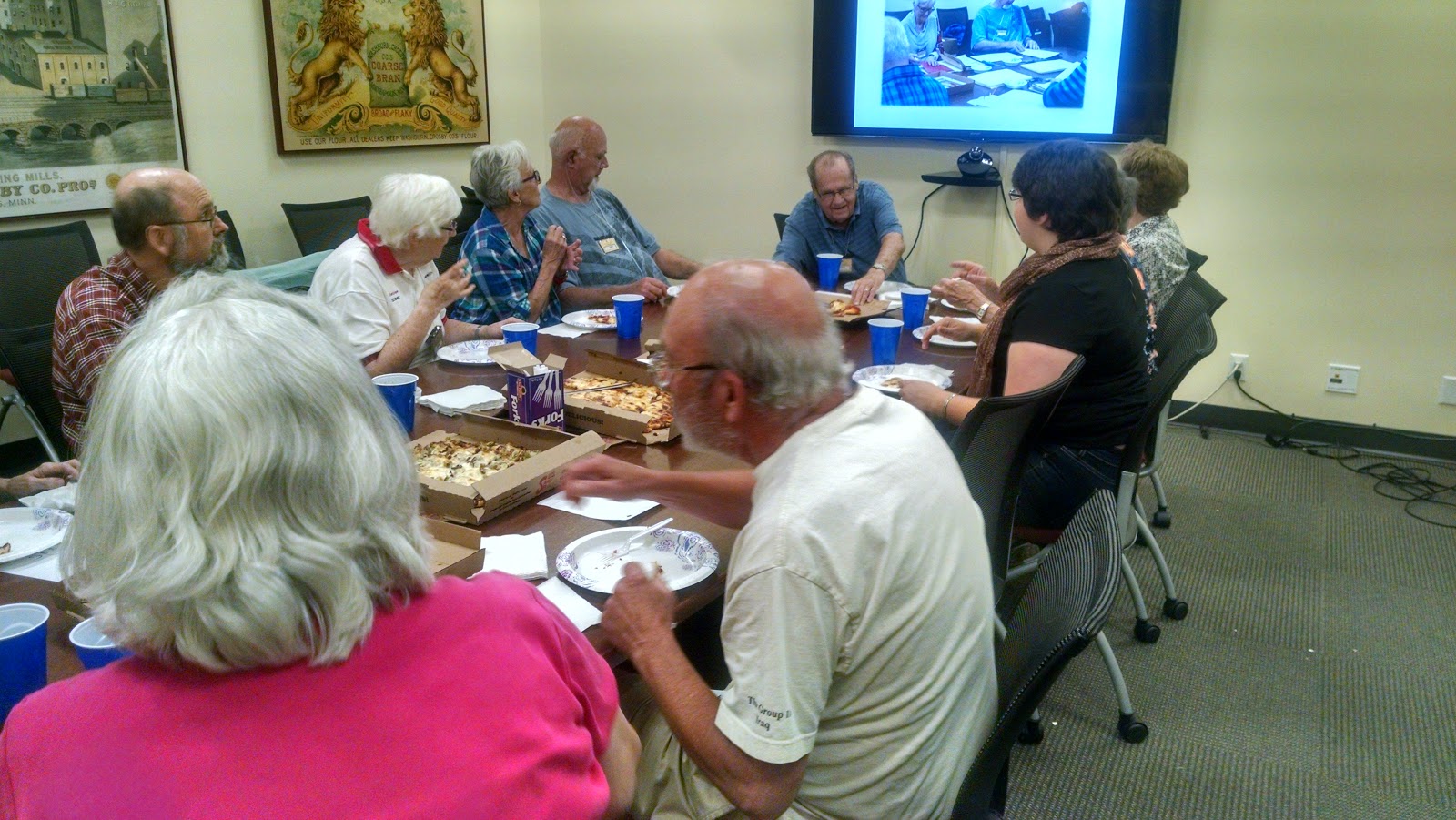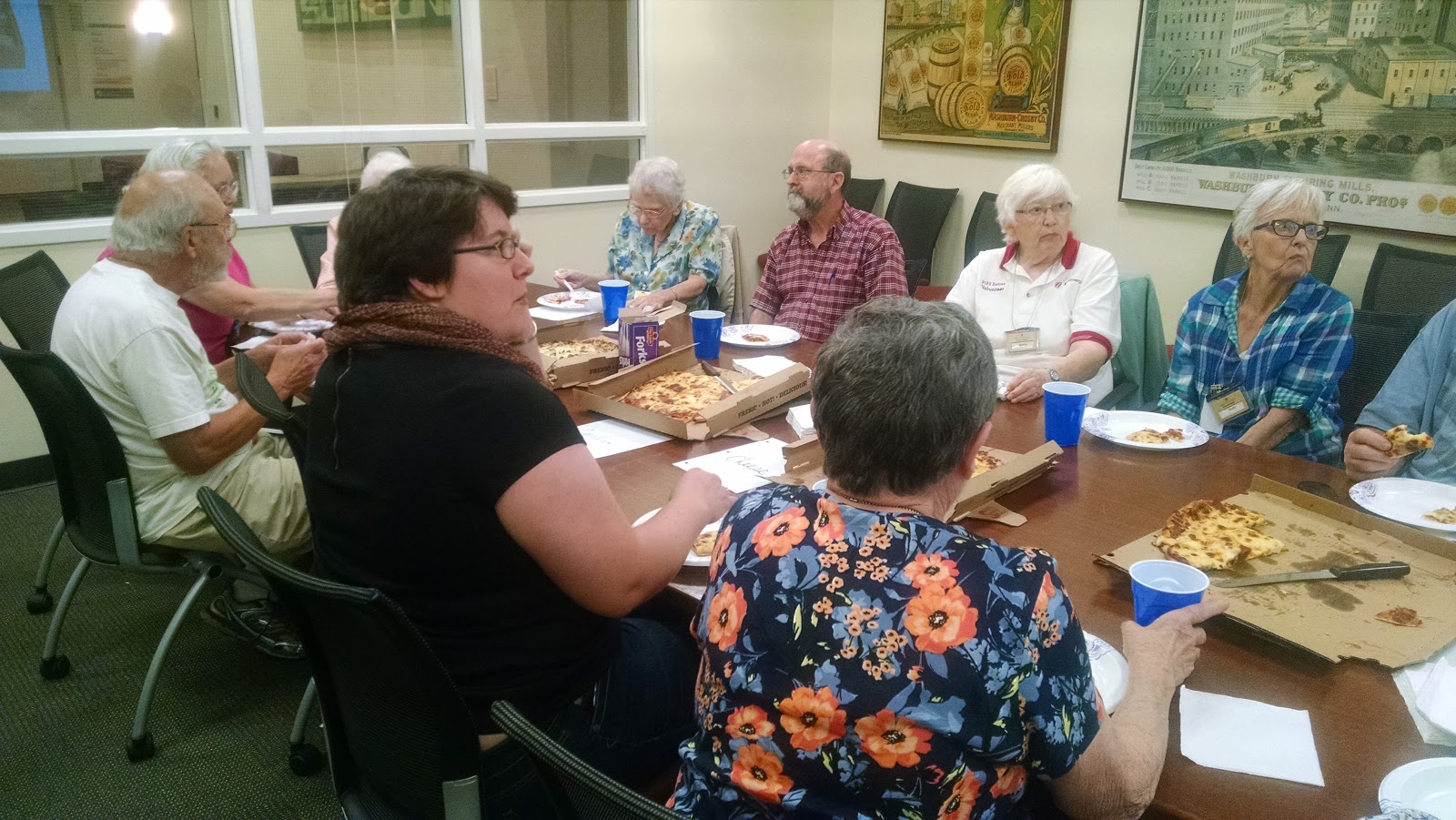 Our State Archives Volunteers celebrated their accomplishment of processing 165 boxes in 11 months, and eating 132 doughnuts, too!

These volunteers were responsible for unfolding and flattening materials from files and records, putting materials into new folders, and organizing and labeling materials in boxes.

Some members of this group have been processing these records for 17 years! The original group was from HB Fuller and Excel Energy, formerly NSP. Additional individual volunteers have been added to this group throughout the years.
Submitted by Anjanette Schussler 06/20/16