About
The Minnesota Historical Society's volunteer and intern programs welcome people from all communities to engage in mission-related projects. Over 2,660 volunteers and interns contribute 53,400 hours hours annually. This diverse volunteer corps helps to achieve the MNHS mission — Using the Power of History to Transform Lives.
 Subscribe in a reader
The Meaningful Impact of Hill House Volunteers
By:
Rebekah Bjork
| October 31, 2017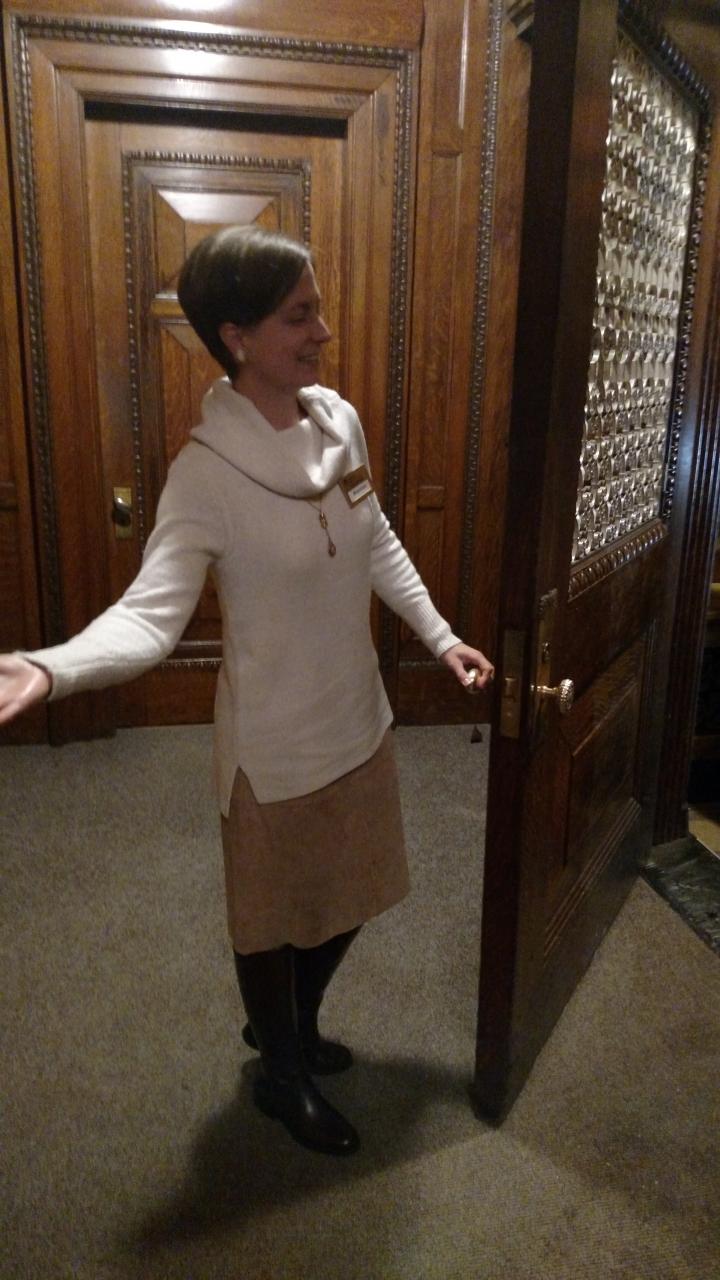 The event assistants at the James J. Hill House are a vital part of the evening event operations. They are on the frontline of customer service from greeting and welcoming visitors when they first arrive to thanking them for coming and reminding them to watch their step when they depart. The enthusiasm they bring to their work revitalizes staff and makes them even more excited to work with them every day. Their assistance with plating, serving, and cleaning up refreshments, and their help with vacuuming and moving tables and chairs allows the tour guides and the manager greater freedom and flexibility for other tasks that come up during the evening.
MNHS volunteers allow us to further our collective goal of preserving, sharing, and connecting people to the past through their gifts of themselves and their time. Their willingness to give has a meaningful impact on improving the health and vibrancy of our community.
Submitted by Jessica Sutherland