About
The Minnesota Historical Society's volunteer and intern programs welcome people from all communities to engage in mission-related projects. Over 2,660 volunteers and interns contribute 53,400 hours hours annually. This diverse volunteer corps helps to achieve the MNHS mission — Using the Power of History to Transform Lives.
 Subscribe in a reader
Enthusiastic Volunteer Makes a Difference
By:
Rebekah Bjork
| March 16, 2018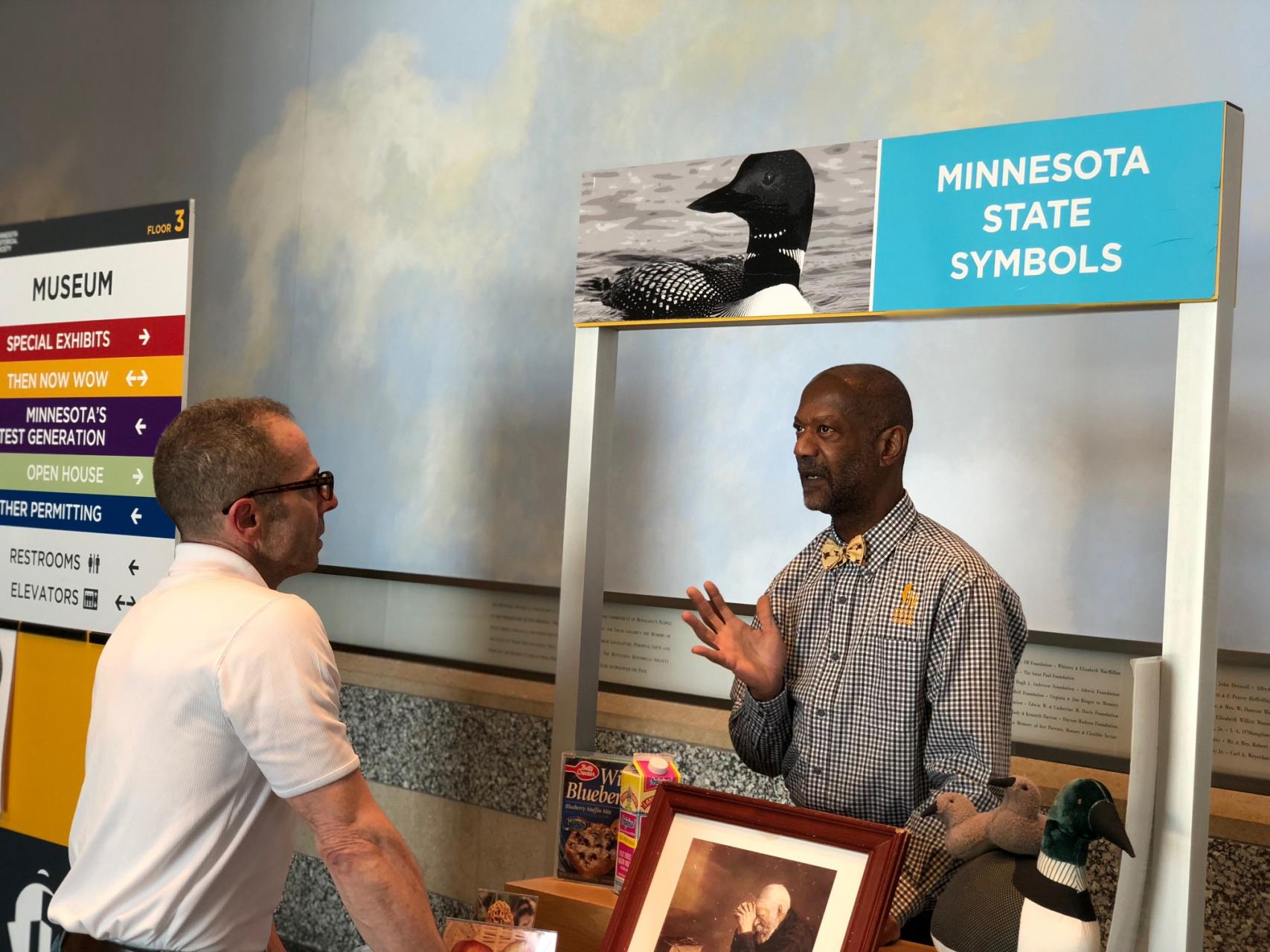 Volunteer Museum Assistant, Travelle, has been volunteering for the Minnesota Historical Society (MNHS) since 2008, and has contributed more than 1,000 hours! Staff supervisor Bill Dinon said "Travelle is a gem of a volunteer. He has willingly come in to help us out many times at a moment's notice. Thoughtful and respectful to all, he somehow manages to keep our excited and enthusiastic students engaged and involved in our gallery programs at all times."
Thanks, Travelle, for your commitment to volunteer your time and talents to MNHS!