About
The Minnesota Historical Society's volunteer and intern programs welcome people from all communities to engage in mission-related projects. Over 2,660 volunteers and interns contribute 53,400 hours hours annually. This diverse volunteer corps helps to achieve the MNHS mission — Using the Power of History to Transform Lives.
 Subscribe in a reader
Throwback Thursday and Volunteer Stories
By:
Mai Huizel
| April 21, 2022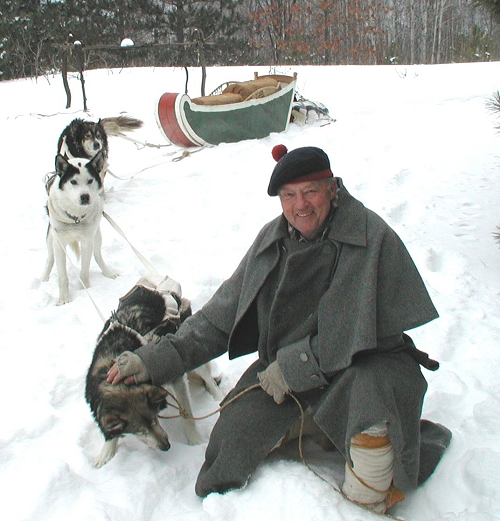 Volunteer, Al with his volunteer dogs, at the Snake River Fur Post during Winter Frolic, ca. 2000s.
National Volunteer week is April 17 - 23, 2022. We will have a daily blog and social media presence all week celebrating volunteers!
Volunteers have been an important part of the Minnesota Historical Society for decades! Our work is greatly enhanced by the thousands of volunteers over the years.
When we asked volunteers to share a memory, many of them said that they had too many! Here is what we heard from two of our volunteers.
Jerry, Museum Assistant volunteer at the Minnesota History Center
Share your favorite volunteer memory.
Too many to narrow it down to one.  I especially enjoy interacting with people who are from anywhere in MN to anywhere in the world.  All lead to great two way conversations.  I learn a lot from guests from around the world and I enjoy learning.
 
If you have one life advice what would it be?
In my role as a museum assistant, I think you need to enjoy both history and people.  Being open to new ideas or questions is helpful as well.

Barb, volunteer at the Oliver Kelley Farm
How did you get started volunteering?
My father taught American History in high school. I inherited his love of history.  I began volunteering with the Oliver Kelley Farm in 2018.
 
Share your favorite volunteer memory.
I loved seeing the magic and enthusiasm on the faces of students (and adults) as they hear and see the animals and gardens on the farm. Many students have never been to a farm or seen the farm animals or gardens.
 
If you have one life advice what would it be?
Volunteering is a wonderful way to share your interests and/ or skills with others.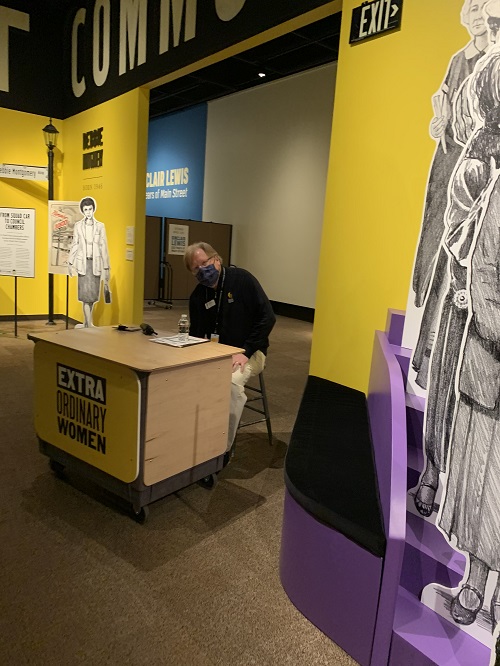 Jerry, a museum assistant volunteer at the Minnesota History Center, in the exhibit at a gallery cart. Museum assistants learn about the exhibitions and provide live interaction with guests. They answer questions and share information.